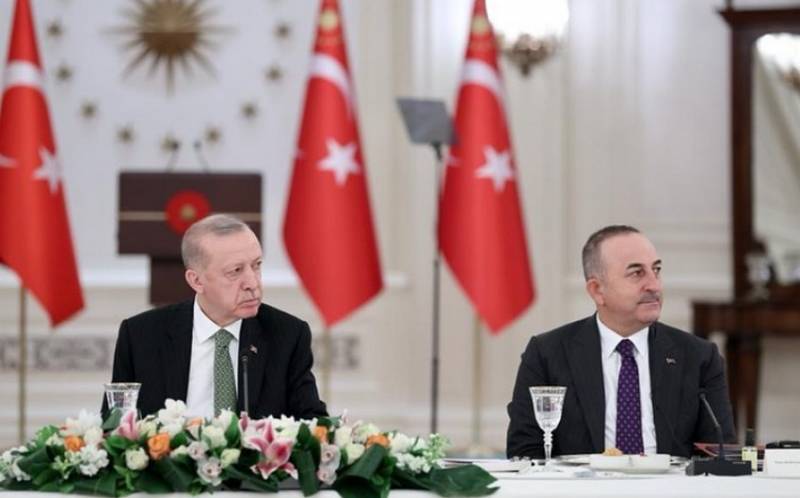 Turkey will not join the European sanctions against Russia, Ankara believes that the situation with Ukraine cannot be solved by imposing restrictions on the Russian economy. This was stated by Turkish Foreign Minister Mevlut Cavusoglu.
The Turkish minister, speaking at a diplomatic forum in Antalya, said that Turkey would not impose sanctions against Russia because of the special operation in Ukraine. According to him, the Turkish government does not believe that the introduction of restrictions will somehow change the problem. At the same time, Cavusoglu noted that Turkey's position is clear and open.
Meanwhile, NATO Secretary General Jens Stoltenberg said that the NATO command expects all members of the alliance to impose sanctions against Russia, and he warned Turkey almost personally, bringing this position to the head of the country's Foreign Ministry.
The new package of sanctions from the European Union will come into force today, March 13, 2022. According to French Foreign Minister Jean-Yves Le Drian, the new sanctions provide for a ban on foreign investment in Russia's oil industry, and luxury goods will also be banned from being imported into Russian territory. It is planned to expand the circle of Russian businessmen who fell under the sanctions, and the introduction of restrictions in other areas is not ruled out, various options are now being considered.
Earlier, Moscow said that Russia was preparing to impose sanctions, so it takes them calmly, while preparing retaliatory measures against the United States and Europe. It will take some time to develop response measures, but they will be introduced in the near future. At the same time, the West has already felt the consequences of the introduction of its own restrictions, which hit it like a boomerang. The Kremlin assured that Russia has a large margin of safety, and the European economy is largely tied to Russian energy resources.