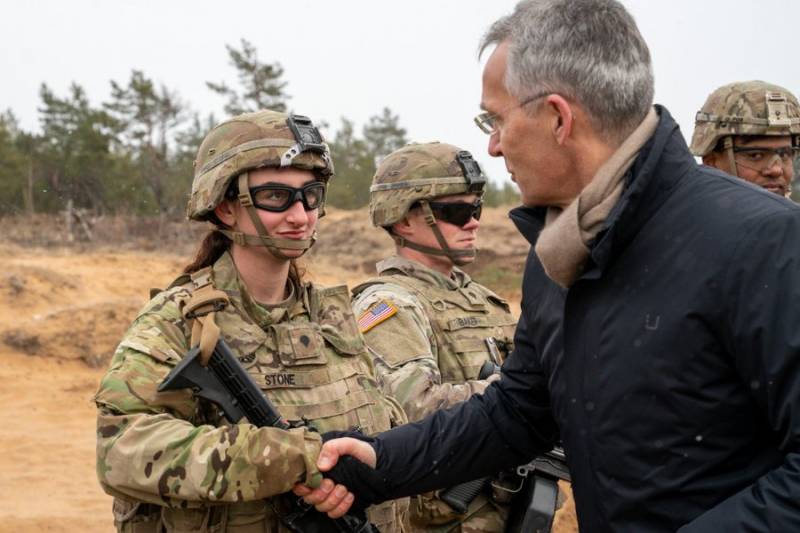 The United States does not recognize the illegal activities of biolabs in Ukraine, trying to shift the conversation about it to another plane, including counter-accusations of Russia. Brussels is actively helping Washington in this.
The NATO Secretary General, apparently following an order from Washington, tried to accuse Russia of plans to use chemical
weapons
in Ukraine. At the same time, he did not say anything specific, since neither the United States nor Europe have any facts. At the same time, he said that Russia "may have plans" to use chemical weapons. This statement was made against the background of information about the preparation of provocations with chemicals by Ukrainian nationalists.
At the same time, Stoltenberg stressed that the statements of the Russian Ministry of Defense about the ongoing work in the US biological laboratories in Ukraine are "false" and called on Europe to be "vigilant."
In recent days, we have been hearing absurd claims about chemical and biological weapons laboratories. Now that these false claims have been made, we must remain vigilant, because it is possible that Russia itself may be planning chemical weapons operations in the face of this falsification of information. It would be a war crime
- he added.
Meanwhile, the Russian military claimed that Ukrainian nationalists were preparing a provocation using chemicals in the Kharkiv region. According to the Ministry of Defense, they have already delivered about 80 tons of ammonia to the settlement of Zolochiv. The purpose of the provocation is to accuse the Russian military of using chemical weapons against the civilian population.
Recall that the Russian Ministry of Defense discovered in Ukraine a network of 30 American biological laboratories in which secret work was carried out as part of the Pentagon's military biological programs. Some documents confirming the illegality of the research fell into the hands of the Russian military. Despite the fact that the United States denies everything, Russia convened the UN Security Council, at which a number of countries, in particular China, demanded an investigation into the activities of American biological laboratories.