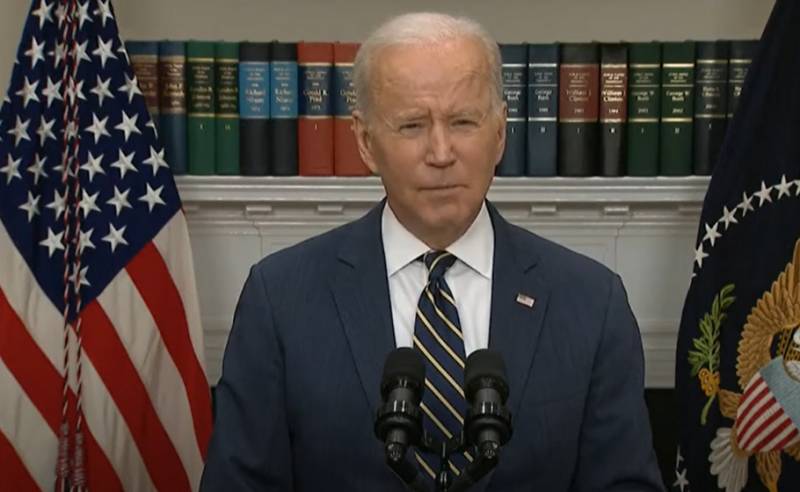 There is an update on the strike on the Iraqi city of Erbil, which is the administrative center of Iraqi Kurdistan. Earlier it was reported about six missiles that were fired at the territory of the US Consulate General in this city. Now it is reported that there were at least 12 missiles.
In addition to the territory of the American consulate, a US military base came under missile attack.
Local media reports that missiles were fired at American targets from several directions - both from Iraq itself and from beyond its borders. Erbil Governor Omed Khoshnau said that "there are probably no casualties or casualties." And Iraqi Prime Minister Mustafa al-Kazimi said that this missile attack "was intended to sow panic and fear in the city."
The American side stated that there were no casualties on the part of American civilians and military personnel. So far, no one has claimed responsibility for the missile attack on US facilities in Erbil.
The son of the 45th US President Donald Trump Jr. commented on the missile attack on American facilities in Iraq. According to him, Biden's "helplessness" is to blame. Donald Trump Jr writes online that "America is facing a predatory response."
American expert, publicist George Papadopoulos writes that "the time has come when Russia, China and Iran jointly decided to test Biden for strength."
George Papadopoulos:
They test Biden at the same time.
And this is a tweet from American military expert, US Navy veteran Jack Posobik:
Russia invades Ukraine. Saudi Arabia does not return calls from the White House. Iran is bombing US targets. Gas prices are going crazy. Inflation is out of control. China is eyeing Taiwan. Oh, and also, after all, the Taliban (a terrorist organization banned in the Russian Federation - approx. "VO") captured Kabul against the backdrop of the flight of our military.
Experts in the US express confidence that the missile attack on US facilities in Erbil is the work of Iran. Tehran has so far remained silent in this regard.