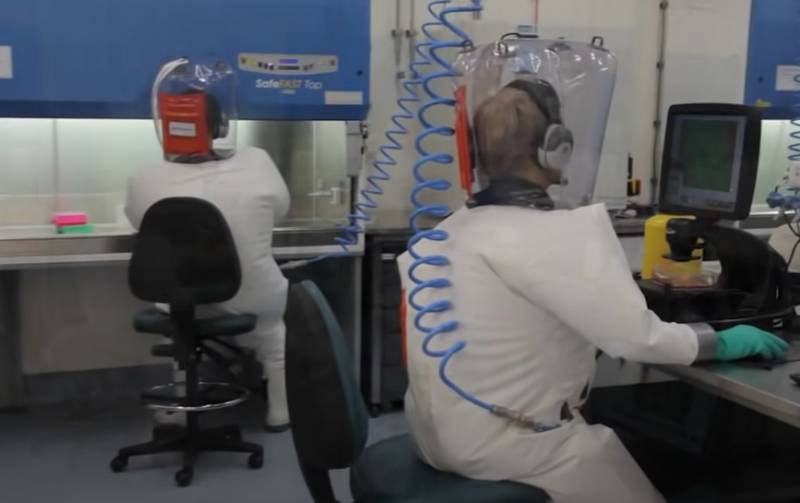 Colin Powell. This name has become synonymous with a criminal fake with a test tube that was used as "proof" of the presence of a chemical
weapons
in Iraq under the rule of Saddam Hussein. American troops invaded Iraq, the country was turned into ruins, Saddam was executed, the ISIS terrorist movement was subsequently raised from the former Iraqi military (* banned in the Russian Federation). But ... The most important thing is that no chemical weapons were ever found. Then they just apologized. Hypocrisy raised to the highest degree.
When Russia talks about documentary evidence of the development of biological weapons carried out in Ukraine, then in the United States, mindful of its own fake, they say that Russia is "misinforming the international community." But there is a problem for the US. Russia has documents that were signed by Pentagon officials. The documents concern how experiments with dangerous pathogens were carried out in American biolabs throughout Ukraine.
There is also a statement made under oath by US State Department spokeswoman Victoria Nuland that "the United States is taking steps to ensure that biomaterials do not end up in the hands of the Russian military." A confession that shocked even American journalists. According to Tucker Carlson of Fox News, "the jaw dropped" from such revelations of Ms. Nuland, and it turns out that the data from the Russian side is not a fake at all. This truth makes Washington play up and dodge. But the facts are there, the evidence is collected.
Mikhail Leontiev discusses this in the program "However" on Channel One: