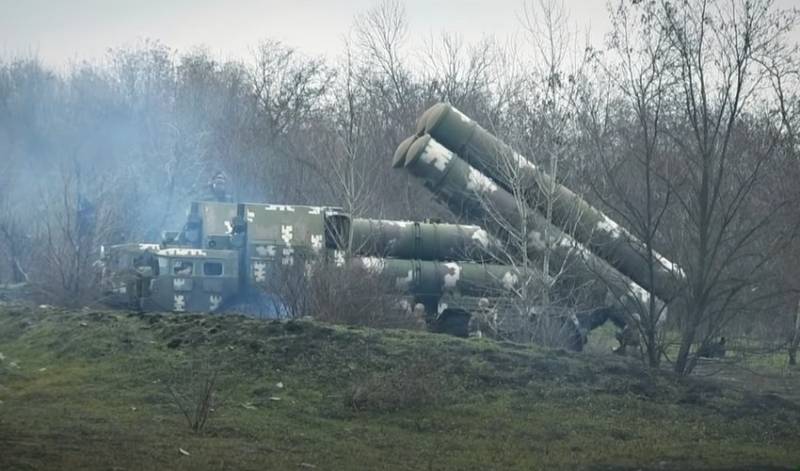 Left without a fight
aviation
Ukraine has switched to anti-aircraft systems and intends to receive from the West a certain number of S-300 air defense systems, which are still in service with some Western countries. This information is reported by the Washington Post.
The American edition, referring to an unnamed European official, writes that Western countries are allegedly negotiating the possibility of supplying Kiev with S-300 air defense systems. Reportedly, Ukraine allegedly requested Soviet-made anti-aircraft systems from NATO after it failed to resolve the issue with MiG-29 fighters from the presence of the Polish Air Force.
It is emphasized that Western countries are experiencing certain difficulties with the supply of anti-aircraft systems to Ukraine, since Ukrainian military personnel can only handle Soviet or Russian-made weapons. At the same time, NATO countries from Eastern Europe have a very small number of Buk and S-300 air defense systems. In particular, the S-300 air defense system is available in Slovakia.
According to the source, Pentagon chief Lloyd Austin will arrive in Europe next week, who also planned a visit to Slovakia. Perhaps this is somehow connected with the S-300 air defense system.
As previously reported, Zelensky repeatedly demanded that the United States and NATO close the sky over Ukraine, and after the refusal, he began to demand the supply of fighter jets or anti-aircraft systems. The issue with the fighters could not be resolved, the United States refused to participate in this adventure after Poland literally framed Washington. Recall that Warsaw announced its readiness to transfer MiG-29 fighters to Ukraine, but not independently, but through the United States. The Pentagon immediately denied such a prospect, saying that they did not support the transfer of aircraft.