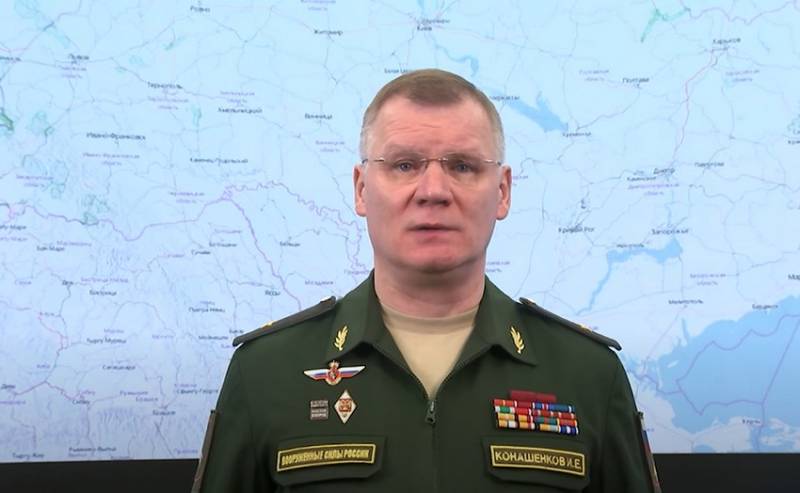 The Russian armed forces continue to conduct a special operation to demilitarize and denazify the territory of Ukraine, striking with high-precision
weapons
on the military infrastructure of the country. The use of fighter and army
aviation
. This was told by the official representative of the Ministry of Defense Igor Konashenkov.
Over the past day, the Russian Armed Forces launched several strikes with long-range precision weapons, systematically destroying military facilities of the Ukrainian army. This time, during the strikes, the military airfield of the Armed Forces of Ukraine in Vasilkov and the main center of radio and electronic intelligence of the Armed Forces of Ukraine in Brovary were disabled. The strikes were delivered on Saturday, March 12, in the morning, this was already reported by "Military Review" in one of its
news
materials.
The air is dominated by Russian aviation, the sorties of fighter and attack aircraft of the Armed Forces of Ukraine have hardly been recorded in recent days, but the use of drones still takes place. Over the past day, Russian fighters and air defense shot down five UAVs of the Armed Forces of Ukraine, including two attack Bayraktar TB2. In addition, one Tochka-U tactical missile was intercepted and destroyed.
Army and operational-tactical aviation is actively working, striking at military facilities and accumulations of enemy military equipment. Yesterday and Saturday night, 145 targets were hit, including three Buk M-1 anti-aircraft missile systems, eight command and control centers and communication centers, five ammunition depots and fuel and lubricants, and 78 military equipment accumulation areas.
In total, since the beginning of the special military operation, the Russian armed forces have put out of action 3491 objects of the military infrastructure of Ukraine. According to Konashenkov, during this time 123 drones, 1127 armored vehicles were destroyed, including
Tanks
, 115 MLRS of all types, 423 field artillery pieces and mortars, as well as 934 vehicles.
Meanwhile, the US Department of Defense has counted the number of launches of cruise and ballistic missiles of all types by the Russian side during the special operation in Ukraine, from February 24 to March 11. According to their calculations, the Russian Armed Forces carried out 810 launches in total.