Information about a strange incident in the capital of Croatia is confirmed. The Ministry of the Interior of this Balkan republic says that an explosion was heard in the Jarun district of the city of Zagreb at night (after 11 pm local time the day before). Arriving at the scene, emergency services found a funnel with fragments of concrete structures (curbs).
Upon inspection of the scene, a parachute was allegedly found. It was sent for study to the laboratory of the Ministry of Defense of the country.
So far, there is no official information about whether we are talking about a parachute for landing people, about a parachute from an UAV, or is it a special parachute from the so-called descent munitions, including home-made ones.
The reports of the Ministry of Internal Affairs of Croatia say that several cars were damaged on Jarunska Street. There are no victims or injured.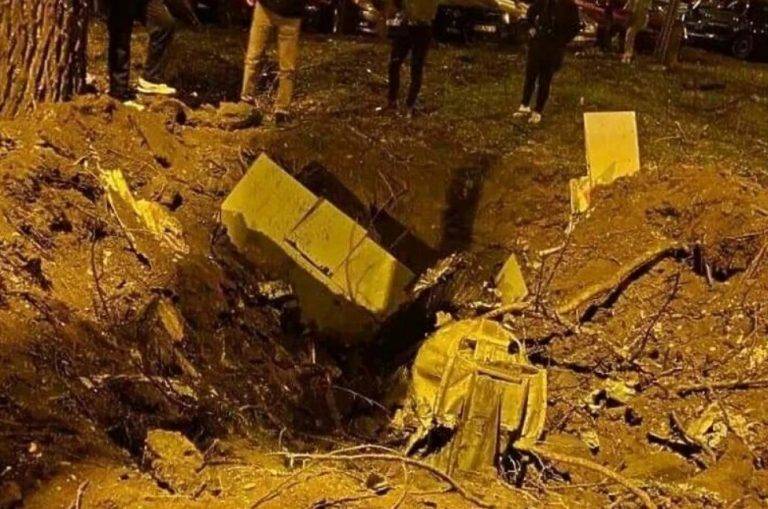 The local publication T6, which specializes mainly in military topics, reports that we are talking about an unmanned aerial vehicle. This is indicated by metal fragments found at the site of the explosion. The material says that the drone could enter the airspace of Croatia from the airspace of Ukraine. It is reported that the object ended up in Croatia, flying over Hungary. It should be noted that from the Transcarpathian region of Ukraine to the borders of Croatia is less than 500 km.
Croatian observer Peter Vojinovic writes that it could be a Tu-141 reconnaissance drone, which is operated by the Ukrainian Air Force. Earlier, as the author writes, there was information that Ukrainian operators were losing contact with one of their reconnaissance UAVs. At the same time, the author expresses bewilderment about how such an aircraft could easily fly hundreds of kilometers in the airspace of NATO countries.