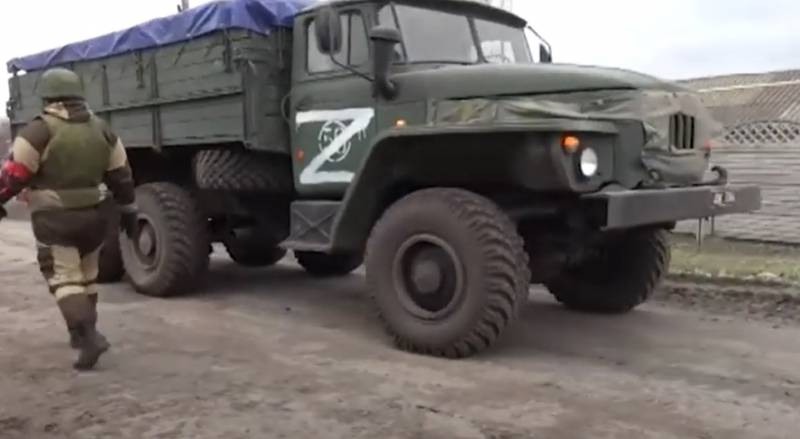 Messages come from Volnovakha about the completed major battles for the city. Recall that one of the largest groups of Ukrainian national battalions and the Armed Forces of Ukraine in Donbas was concentrated in this city - several thousand people. In fact, it was a real fortified area, formed by the Kiev regime over the past few years.
By now, it has become known that the People's Militia of the DPR defeated the Ukrainian troops and freed Volnovakha. The information is confirmed by the official representative of the Ministry of Defense of the Russian Federation, Major General Igor Konashenkov.
War correspondents from the scene also report that Volnovakha has been taken under control. For the first time in 8 years, it became possible to move freely along the H-20 road, which passes through Volnovakha and connects Donetsk with Mariupol. Previously, both the Volnakhsky section of this road and the road itself south of the city were under the control of the troops of the Kiev regime.
It should be noted that at the moment shots are still heard in the city. This indicates that there is a cleansing of individual centers of activity of the Ukrainian security forces that have not been eliminated to date.
There are also reports on the advancement of the forces of the NM DPR and the RF Armed Forces in Mariupol. The average depth of advance for the liberation of the city is about 800 m. This is reported by Major General Igor Konashenkov.
Additionally, it is reported about the withdrawal of Russian troops to the Evgenovka-Oktyabrskaya line, 60 km west of Gorlovka.