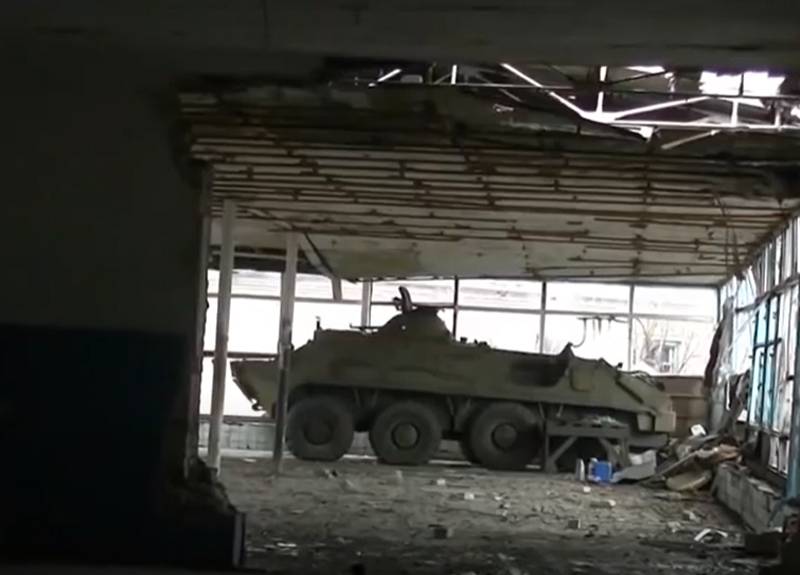 The People's Militia of the DPR reports that over the past 3-4 days, not a single appearance of Bayraktar-TB2 strike and reconnaissance drones has been recorded in the sky of the republic. If in the first 10-12 days of the operation to liberate the territory of the republics, these UAVs of the Armed Forces of Ukraine caused a lot of problems for the republican troops, now the Ukrainian national battalions blocked in Mariupol are deprived of the air support that the command promised. Activity in the air over other areas of Donbass is also not recorded, taking into account the fact that the DPR troops managed to reach the borders of the Zaporozhye region.
Meanwhile, the Ukrainian General Staff finally found the strength to admit the fact that the Ukrainian group, together with the national battalions, consisting of several thousand people, settled in the residential areas of Mariupol. The summary of the General Staff of the Armed Forces of Ukraine, traditionally already published on social networks, states that "the enemy is focused on the capture of Mariupol and Severodonetsk."
Earlier, the Ukrainian command announced the "establishment of an air bridge" to support troops in Mariupol and its environs, but the so-called air bridge promised on March 6 did not appear.
At the same time, representatives of the Kiev regime in Mariupol itself continue to hide from the civilian population of the city the operation of humanitarian corridors organized by the DPR and the Russian side. Instead, the so-called "mayor" Vadim Boychenko is broadcasting a lie that allegedly "Russia is blocking the delivery of humanitarian supplies to the city." This person does not say a word about the fact that the Kyiv regime has not sent any convoys with humanitarian cargo to Mariupol and is not going to send them. On the Ukrainian side, not a single point for receiving evacuees has been opened. Ukrainian national battalions mined exits from the city, including pedestrian ones.
Against this background, the liberation of Mariupol from Ukrainian radical nationalist armed groups continues. The DPR detachments, having carried out a sweep in the Western microdistrict, as well as on the left bank of Kalmius, are gradually reaching the Central District of the city, and are also conducting an operation to eliminate the centers of activity of the national battalions in the northern part of Mariupol. Identification of firing points of militants from the air and their additional reconnaissance make it possible to carry out targeted destruction. At the same time, the National Battalion troops, whose formations are also cut off from each other by the troops of the DPR, are squeezed from all sides, use mortars and other strike weapons virtually indiscriminately, firing back, as they say, at any sound.