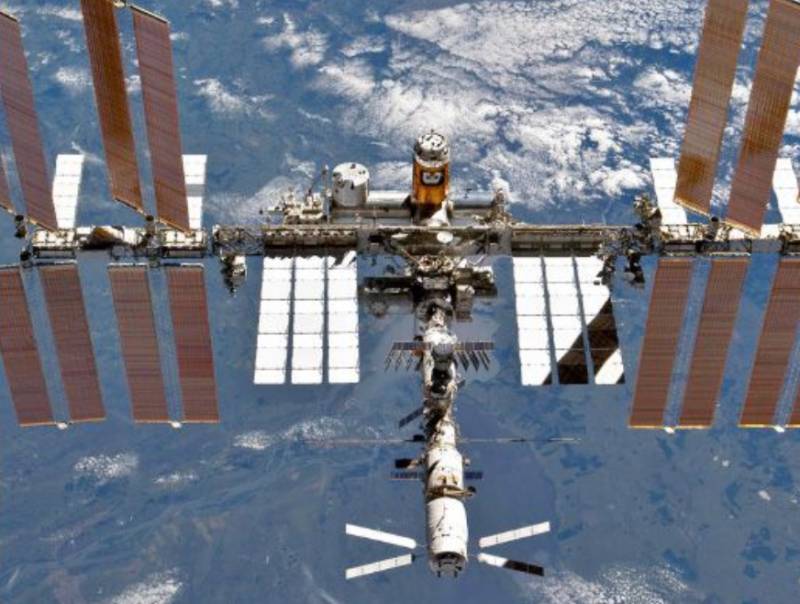 The head of Roscosmos, Dmitry Rogozin, commented on the possibility of further operation of the International Space Station in the current conditions. Recall that earlier agreements were reached between the ISS operators to extend the operation of the station.
During a meeting with LDPR deputies, the Director General of Roscosmos said that in the current situation, huge funds are needed to extend the operation of the station until 2030. Without this, the work cannot be effective. According to Dmitry Rogozin, by 2030 the ISS will "fall apart" without these investments.
At the same time, the head of the country's main space agency acknowledged the presence of a serious problem. It consists in the fact that Russia does not have its own orbital station. Recall that at one time the Mir orbital station was deorbited and flooded in the Pacific Ocean, which, according to its technical characteristics, remained operational.
According to Rogozin, if a Russian orbital station is deployed in outer space, its work will be much more active than that of the ISS.
So far, cooperation in space between Russia and the United States continues. However, the situation is developing in such a way that it can be interrupted at any moment. Accordingly, this may lead to the fact that the ISS will either cease to be operated, or its operation will be carried out by each of the countries participating in the project separately. In both cases, the ISS has no special prospects. And if tensions between the Russian Federation and the West continue to grow, then it will hardly be possible to talk about extending the operation of the International Space Station.