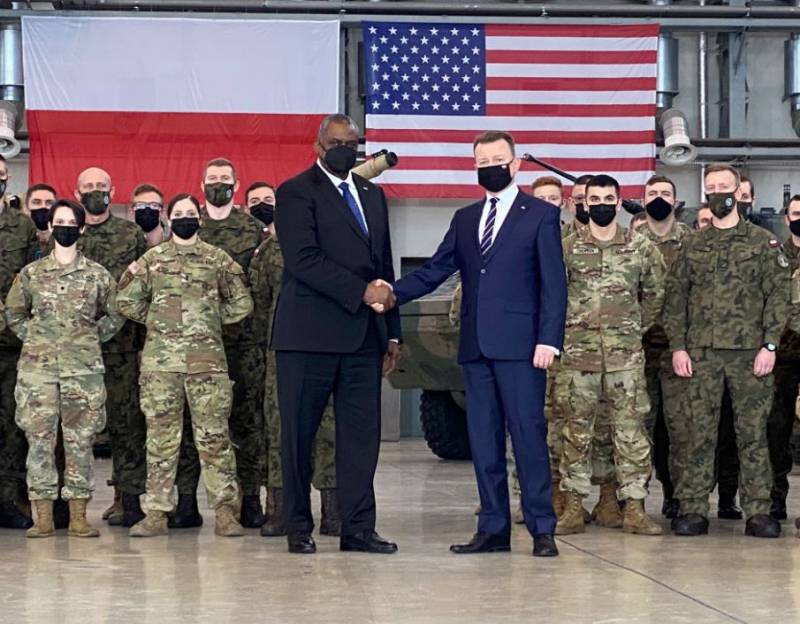 On March 9, US Secretary of Defense Lloyd Austin, in a conversation with Polish Defense Minister Mariusz Blaszczak, said that the United States opposes the transfer of Polish Soviet-made MiG-29 aircraft to the Ukrainian side and is not going to participate in this undertaking if it does take place. John Kirby, a spokesman for the US military department, spoke about the position of the Pentagon chief.
According to Minister Austin, the United States does not want Poland's warplanes to be on their support. Earlier, Warsaw said that the United States could arrange the delivery of aircraft from Poland to Ukraine. At the same time, Poland wanted to receive used American-made aircraft from the United States in return.
According to Pentagon spokesman Kirby, the transfer of aircraft will not change the current balance of power in Ukraine. A more effective step, according to the US military, could be the transfer of air defense assets to Ukraine.
In addition, the United States fears a possible reaction of Russia to the transfer of aircraft. Meanwhile, Bulgarian propagandist Hristo Grozev said that the chances of handing over to Ukraine
weapons
, with which a country can close its skies, is 90%, while NATO forces can only expect airspace to be closed with a 40% probability. Grozev believes that it is necessary to ensure a no-fly zone over Ukraine, and for this it is worth mobilizing the public around the world. As usual in such cases, the "whole world" refers to the group of the US and its satellites.