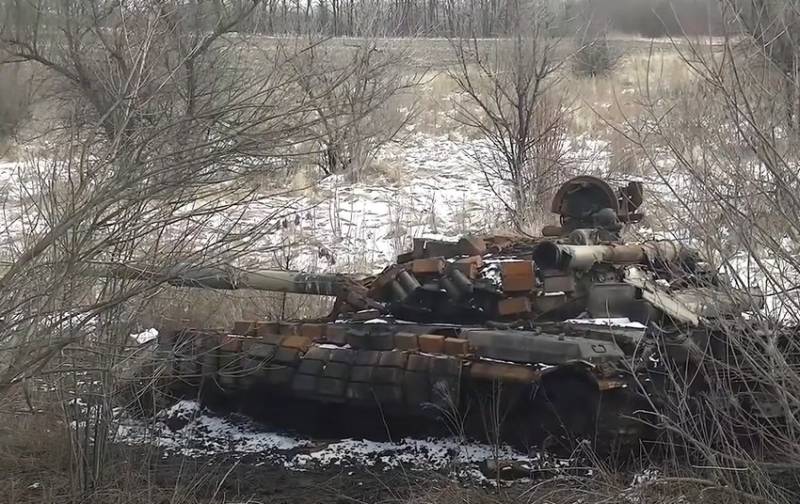 The Russian Armed Forces continued to strike at the military infrastructure of Ukraine, and 2786 objects have been destroyed since the beginning of the special operation.
During March 9, strikes continued, bombing and assault
aviation
The Russian Aerospace Forces destroyed 49 military facilities, including: 2 command posts, 6 air defense systems, 4 ammunition and fuel depots, and 37 areas where weapons and military equipment are concentrated.
To date, 90% of Ukrainian airfields have been destroyed, Kyiv has lost combat control of aviation and air defense as a result of the destruction of command posts, radars and S-300, Buk M-1 and S-125 air defense systems. The combat aviation of the Armed Forces of Ukraine was practically destroyed, out of 250 aircraft and helicopters available at the beginning of the special operation, 89 combat aircraft and 57 helicopters were destroyed on the ground and in the air. Part of the combat aircraft flew to Romania and does not take part in hostilities. In recent days, there have been single attempts to sorties by Ukrainian fighters, the Air Force of Ukraine has practically lost trained military pilots of the first and second class.
E-3A aircraft of the AWACS-NATO system were noted to be on duty in the airspace of Poland around the clock, transmitting information to Kiev about the air situation over Ukraine.
In total, during the operation, 2786 objects of the military infrastructure of Ukraine were destroyed (...) among them 953
tank
and other armored combat vehicles, 101 multiple launch rocket systems, 351 field artillery pieces and mortars, 718 units of special military vehicles, as well as 93 drones
- said the official representative of the Ministry of Defense Igor Konashenkov.