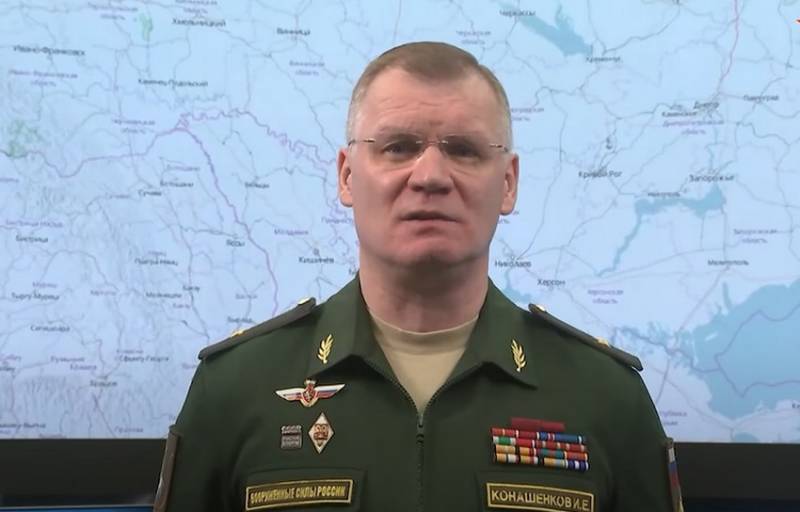 The Russian Ministry of Defense acknowledged the fact that a certain number of conscript soldiers who were in units involved in the delivery of goods to the territory of Ukraine fell into the zone of the special operation. At present, all such servicemen have been withdrawn to the territory of Russia.
At a briefing held on Wednesday, the official representative of the Ministry of Defense, Igor Konashenkov, said that several facts of the presence of conscripts in units and subunits of the Russian Armed Forces participating in a special operation were discovered. According to him, the conscripts participated in the delivery of supplies to the advanced units. At present, Konashenkov stressed, all conscripts have been returned to Russian territory.
The military department also admitted that one of the units of the rear service was ambushed by the Ukrainian DRG and several people, including conscripts, were captured by the Armed Forces of Ukraine. According to Konashenkov, all measures are now being taken to release the Russian servicemen.
Meanwhile, the Russian president, who had previously said that only contract soldiers were participating in the special operation in Ukraine, instructed the Chief Military Prosecutor's Office to identify and punish those who allowed conscripts to be included in the number of people involved in the operation. As stated in the Kremlin, all the commanders of the units of the Russian Armed Forces were instructed in advance: to categorically exclude the involvement of conscripts to perform any tasks on the territory of Ukraine.
In addition to the punishment that will follow through the Ministry of Defense, the one who gave the order will have to answer to the mothers and other relatives of the conscripts who were captured.