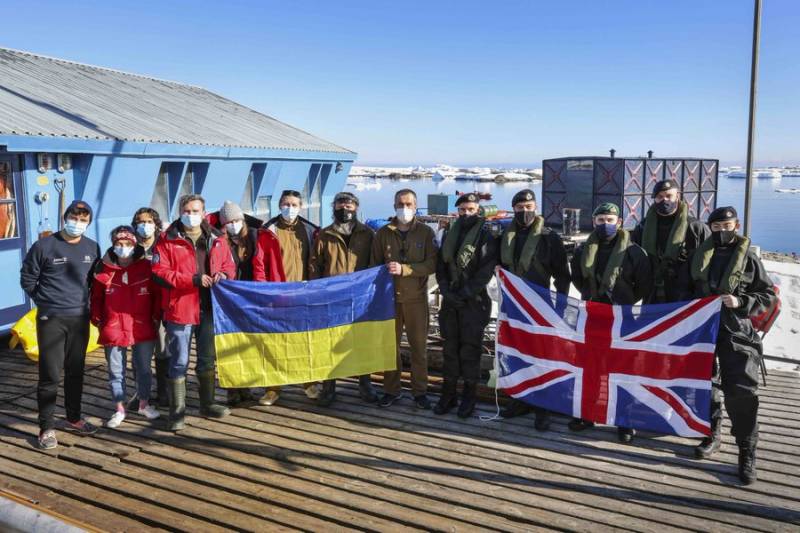 Great Britain imposed a ban on sending its military to Ukraine, military personnel are prohibited from going to this country. The corresponding order was issued by the Ministry of Defense of the United Kingdom.
The British military department forbade military personnel to arbitrarily go to Ukraine, threatening disciplinary and administrative liability. The statement came after four British soldiers went missing at once, including a 19-year-old guardsman of the Coldstream Regiment. It is assumed that they all went to Ukraine "to fight the Russians."
All military personnel are prohibited from traveling to Ukraine until further notice.
- said the representative of the British Ministry of Defense, adding that the ban applies to absolutely all military personnel, including those who are on vacation or dismissal.
It is noted that this is the second or third warning for the British military, issued by the military department. In London, they fear that the appearance of British soldiers in Ukraine could lead to an aggravation of the conflict with Russia.
Meanwhile, on Monday, the first British mercenaries arrived in Ukraine, the bulk of which are former military. As one of the new arrivals stated, they intend to "put things in order" on the territory of Ukraine, because it is "their duty." There is nothing to talk about ambitions at all, everyone came "only to win."
Hope we win. Most of us are ex-military. We are very well prepared
- said the former British military.
The Russian Ministry of Defense is well aware of the mercenaries and has already stated that they are not combatants and will not have the status of a prisoner of war if captured.