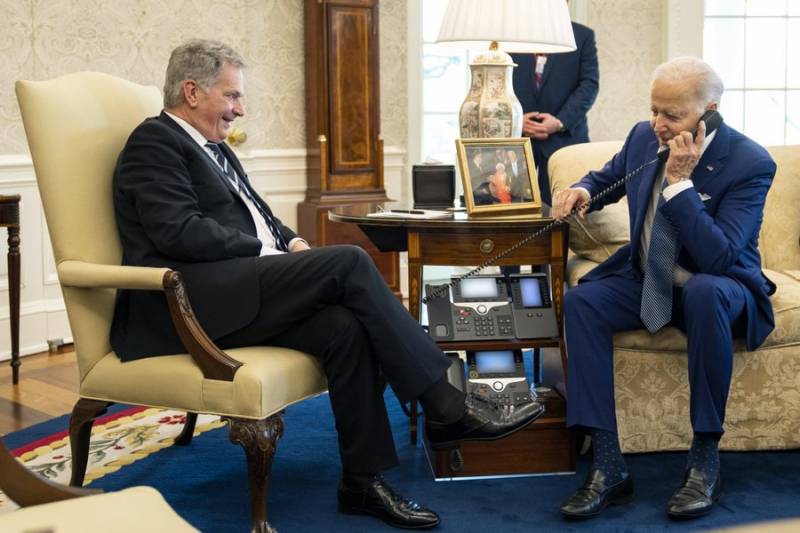 Despite the statements of US President Joe Biden about the complete rejection of Russian energy carriers, some exceptions were still provided in Washington. The United States currently does not mine or process uranium, and they do not want to be left without nuclear fuel for their nuclear power plants.
The White House banned the import of Russian energy carriers, but "forgot" to include uranium there. This was announced by a senior official in the Biden administration. The thing is that at present the United States does not extract, produce or process nuclear fuel, being completely dependent on foreign supplies, half of which is provided by Russia, as well as Kazakhstan and Uzbekistan. At the same time, Washington fears that by banning supplies from Russia, the United States will immediately lose both Kazakh and Uzbek uranium, since these countries are allies of Russia.
The US energy industry depends on Russia and its allies Kazakhstan and Uzbekistan for about half of the uranium used in US nuclear power plants.
- reports Reuters, citing a source.
At the same time, the publication tends to believe its source, since uranium is indeed not on the list of energy resources banned for import from Russia. Moreover, just a few days ago, a number of American companies representing the US nuclear industry turned to Biden with a request not to include Russian uranium in the list of sanctions, otherwise the entire industry would "just lie down."
Recall that on Tuesday, March 8, the United States announced a ban on the supply of Russian energy, primarily oil. The ban has already led to a sharp rise in gasoline prices, but Biden vowed to "minimize the damage."