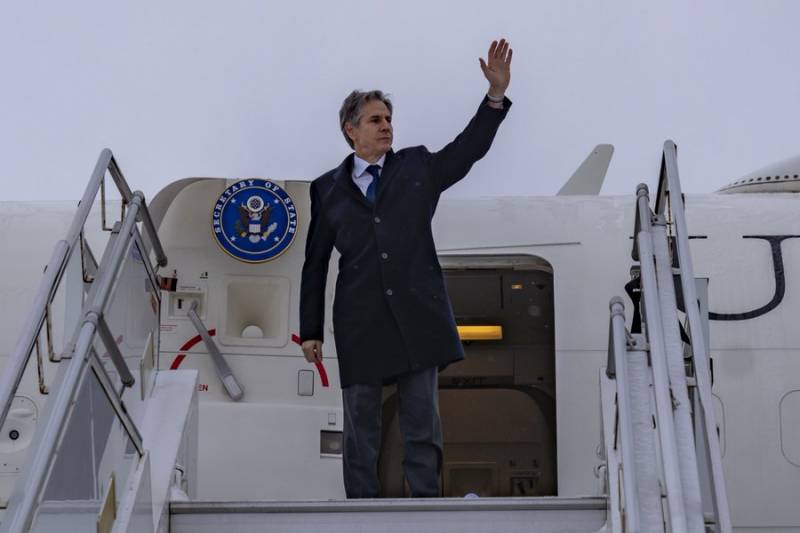 The US State Department has issued a new recommendation for US citizens wishing to travel to Ukraine. The new document advises to immediately "write a will" before sending.
The situation in Ukraine is not favorable for American citizens to visit its territory, but Washington cannot and does not want to ban all kinds of adventurers or PMC mercenaries from going there, judging by recent statements. However, it is necessary to somehow show concern for those leaving for Ukraine, so the State Department issued a new recommendation.
According to the document, American citizens traveling to Ukraine are advised to take DNA samples before leaving, write a will, discuss child custody issues, care for pets, and even voice their funeral wishes. Well, other issues that may require a solution must be taken care of in advance. Also, before leaving, it is necessary to develop an emergency evacuation plan from Ukraine or contact the "profile organizations" on this issue.
If you are not currently in Ukraine but choose to ignore the recommendation not to enter Ukraine, you should consider taking the following steps before you travel (...) make a will (...) leave DNA samples with your health care provider in case if your family needs access to them
- says the recommendation of the US State Department.
Earlier, Washington called on its citizens to urgently leave the territory of Ukraine, calling the armed conflict and coronavirus infection the main dangers.
Meanwhile, the Russian Ministry of Defense warned that foreign mercenaries who took
weapon
us Ukraine, will not have the status of a prisoner of war with all the ensuing consequences.