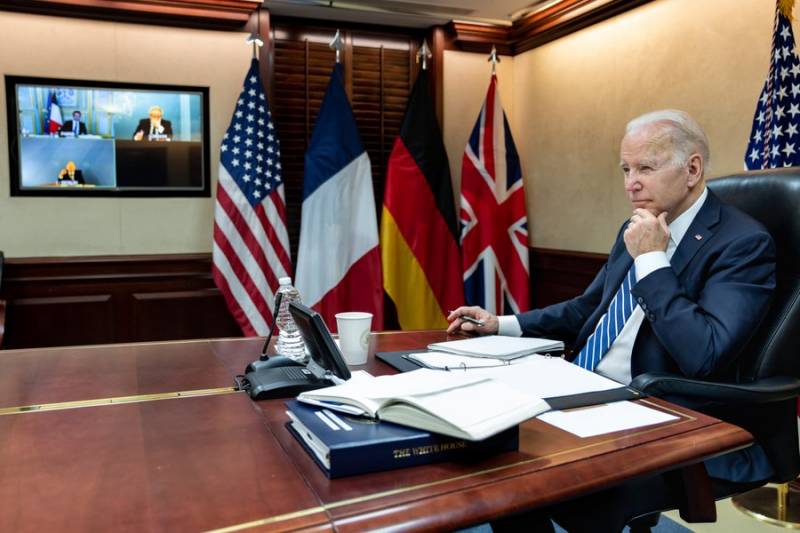 The United States adopted another package of sanctions against Russia, banning Russian energy supplies. This was stated by the head of the White House Joe Biden in his video message.
Washington will no longer buy oil and other energy resources from Russia. As Biden explained, the reason for this is the situation in Ukraine, in which "Russia is to blame." As the American president explained, the decision was approved in Congress, and by both parties. Russia ranked third after Canada and Mexico in terms of oil supplies.
The U.S. has acknowledged that ditching Russian oil will lead to a sharp rise in gasoline prices, and since the beginning of the Russian operation in Ukraine, they have already risen to $4,17 per gallon (3,785 liters). This
historical
the maximum, but not the limit, is recognized in Washington. Biden vows to "minimize price increases."
But in Europe, they are in no hurry to abandon Russian energy carriers, following the United States. EU High Representative for Foreign Affairs and Security Policy Josep Borrell said that the European Union "will not follow the US" and will not ban energy supplies from Russia. At the same time, Borrell noted that Europe will look for an alternative source of gas supplies, since Russia is "an unreliable supplier." Here Borrell is of course lying, since Gazprom is fulfilling all its contractual obligations.
But the UK will follow the US example and refuse Russian oil and oil products, but not immediately, but by the end of 2022. London needs such time to replace Russian oil, whose share does not exceed 8%, in its market.
Meanwhile, Vladimir Putin signed a decree on special measures in the field of foreign economic activity to ensure Russia's security. The new document establishes a ban on the export of products and raw materials outside the country, the list of which will be determined by the government. The Cabinet of Ministers must provide two days in advance a list of countries where the import of certain products or raw materials will be prohibited.