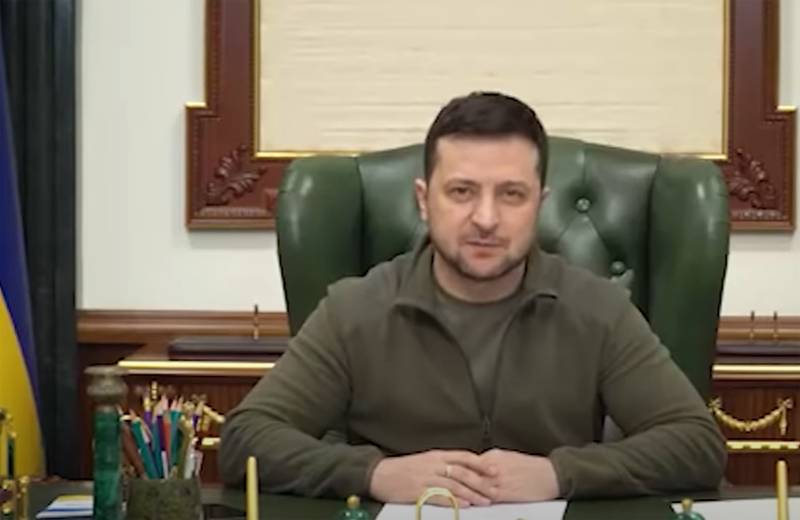 The President of Ukraine made another statement about readiness for direct negotiations with Russia. According to Vladimir Zelensky, he was given the demands of the Russian side put forward during three rounds of negotiations that took place on the territory of Belarus - first in the Gomel region, then in the Brest region.
If Zelensky is to be believed (and this is perhaps the key assumption), then he is ready to discuss the status of Crimea and the DPR with Moscow.
Zelensky:
I, as the President of Ukraine, am ready to compromise on these issues.
According to Zelensky, now the main thing is to analyze the situation with how people will live there.
Zelensky:
We need to understand how it will be, how the life of people there will be adjusted.
But being ready to discuss the status of Crimea and the LDNR is not at all the same thing as recognizing Crimea as Russian and the republics of Donbass as independent.
Recall that today, March 8, from 10 a.m. Russia announced a regime of silence in four directions. These are Kyiv, Kharkov, Sumy, Chernihiv and Mariupol. Humanitarian corridors have been opened both to Russia and to other regions of Ukraine. At the moment, the situation is such that very few civilians were able to use these corridors.
Earlier, there was information that President Zelensky requested direct negotiations with Vladimir Putin. This will be additionally announced to Russian Foreign Minister Sergey Lavrov in Turkey, where he is scheduled to meet with Dmitry Kuleba, head of the Ukrainian Foreign Ministry.