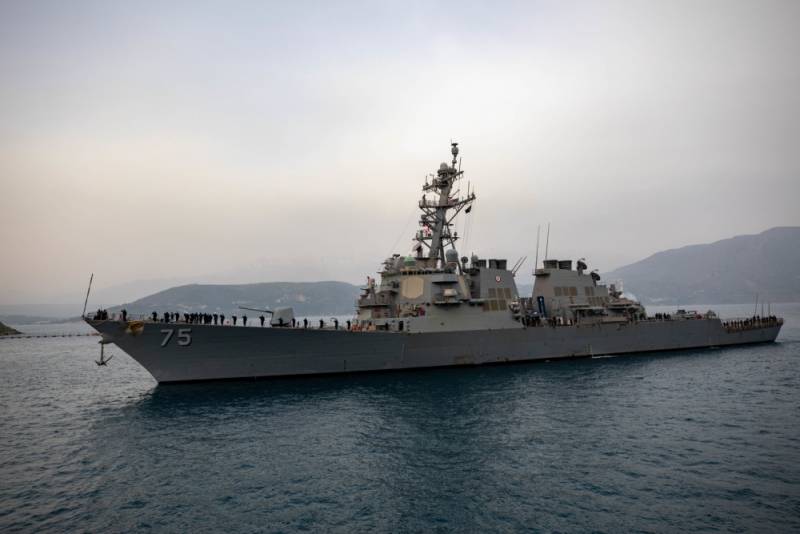 The command of the US Navy decided to strengthen the American military presence in Europe at sea. For this purpose, two URO destroyers USS Donald Cook (DDG75) and USS Forrest Sherman (DDG-98) were sent to the Baltic at once.
The appearance of American destroyers in the Baltic was reported by the National Defense Control Center of the Russian Federation. According to the report, both ships of the US Navy are taken under continuous surveillance of the forces and means of the Baltic
fleet
. While there is no information exactly where the ships are heading, no new comments have appeared on Twitter by the US Navy command.
The forces and means of the Baltic Fleet began monitoring the actions of US Navy destroyers with guided missile
weapons
Donald Cook and Forrest Sherman entering the Baltic Sea
- said in a statement.
It should be noted that in connection with the special operation carried out by Russia to demilitarize and denazify Ukraine, American and NATO ships somehow began to ignore the Black Sea, fearing to provoke a conflict with Russian ships. But in the Baltic they feel freer. Under the guise of statements about the need to "protect allies" in NATO, the United States has significantly increased its forces in Europe, and this is far from the end. The Baltic States, using the example of Ukraine, realized that it was necessary to answer for their words, and urgently requested the entry of American troops into their territory, moreover, on an ongoing basis.
Meanwhile, the US announced it was sending another 500 troops to Europe, saying it was a "temporary measure." On the territory of which country the Americans will be located is not reported.