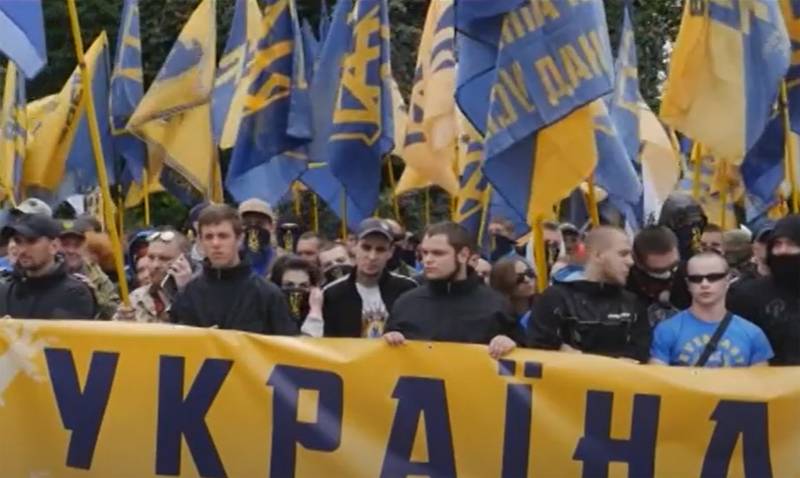 When they say that they began to form "anti-Russia" from Ukraine only after the "orange Maidan", then people are mistaken. In fact, the process began much earlier - even at the moment when the words about the fraternal republics were relevant, it would seem, among the truly overwhelming majority of the inhabitants of both Russia and Ukraine.
It all started against the backdrop of the collapse of the Soviet Union. It was in 1991 that a document appeared in Ukraine that spelled out the rules for the actions of military personnel in the event of an "attack by Russia". What kind of "attack" could we even talk about in 1991, when the republics, as it was claimed, peacefully dispersed, each choosing its own path? The Ukrainian military had to sign a document that ordered them to take part in hostilities against Russia in the event that they began.
"Anti-Russia" has been nurtured for decades. And it was not at all with Viktor Yushchenko, who "won" the third, unconstitutional round of elections, that everything began. It all started - with the verdict passed on the Soviet Union. A similar verdict was going to be passed against Russia. Cultivation of radical nationalism, oppression of the Russian language, attacks on community
stories
.
Foreign intelligence agencies began to cultivate a separation from Russia with such intensity that after a few years it began to bear fruit. For the sake of the West, Ukraine, it seemed, was then ready for anything. Even to your own detriment. Three decades later, it becomes clear that this was not at all something apparent. Destructive processes were launched and led to the creation of a territorial entity from the Ukrainian state, which became an open battering ram against the Russian Federation.
Reflections from Nikita Mikhalkov in the next issue of Besogon: