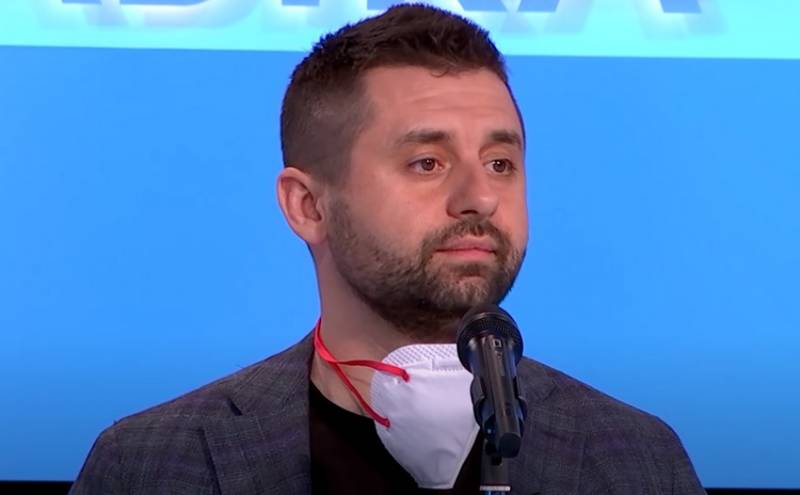 In Ukraine, they commented on the course of negotiations between Russia and Ukraine, the third round of which should take place in the near future. David Arakhamia, head of the Servant of the People faction in the Verkhovna Rada, brought some clarity to the discussion.
According to the representative of the Ukrainian delegation, the talks are taking place in a "positive manner", the parties listen to each other. However, there are a number of proposals from the Russian side, which the Ukrainian delegation will not accept under any circumstances. We are talking about the recognition of Crimea, as well as the republics of Donbass, i.e. DNR and LNR. According to Arakhmiya, Russia is unlikely to get Ukraine's consent on these issues.
The only two parts on which agreement is almost impossible (...) Crimea and the two so-called republics, Russia insists that we recognize their independence, but this is part of Ukraine, of course, this position is unacceptable for Ukrainian society
- he said.
Thus, it can be stated that the third round of negotiations between the Russian and Ukrainian delegations is unlikely to lead to any shifts. The thing is that the key requirements of Russia are the non-bloc status of Ukraine, enshrined in law, the recognition of the republics of Donbass within the borders of 2014, as well as the complete denazification of the country. At the same time, even at the first meeting, the Russian delegation stated that Russia does not intend to discuss the status of Crimea at all, this is a closed issue.
Kyiv emphasized that the negotiation process is long, so one should not expect quick decisions.