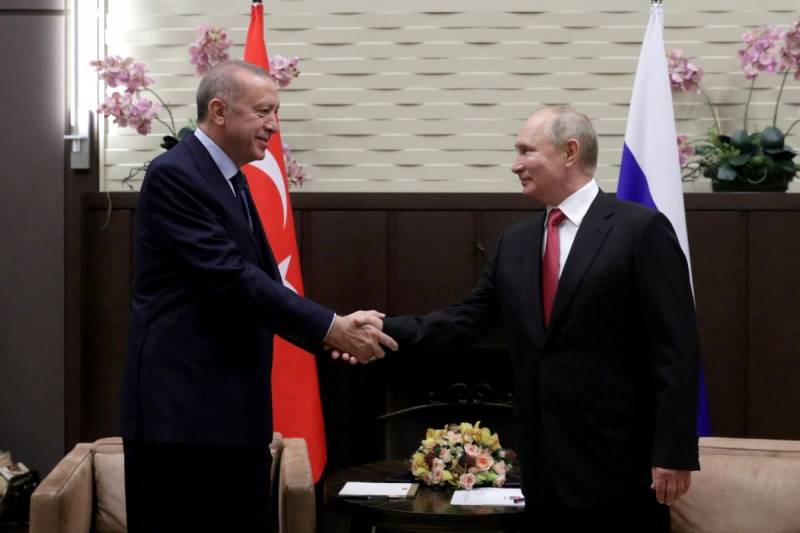 Russia is ready to suspend a special military operation in Ukraine under certain conditions. First of all, the Kiev security forces must stop military operations.
According to the Kremlin press service, Russian President Vladimir Putin told Turkish leader Recep Tayyip Erdogan about this during a telephone conversation with him.
The Russian leader conveyed to the President of Turkey the position of the Kremlin on this issue, saying that he expects Kyiv to fulfill the demands presented to him by Moscow. In addition, he told Erdogan about the actions of the Russian Armed Forces in the course of a special operation to protect the population of the Donetsk and Lugansk People's Republics. At the same time, Putin noted that the Russian military is acting in accordance with the approved plan and is not lagging behind the planned schedule. At the same time, they try not to endanger the lives of civilians.
The head of the Russian state expressed the wish that the Ukrainian side during the third round of negotiations would show more prudence than in previous rounds, and the results of the meeting would be more constructive. Putin promised Erdogan that the Russian authorities would make every effort to safely evacuate Turkish citizens from the zone of armed conflict in Ukraine.
In turn, the Turkish president expressed disapproval of the persecution that cultural figures from the Russian Federation are being subjected to in some Western countries.