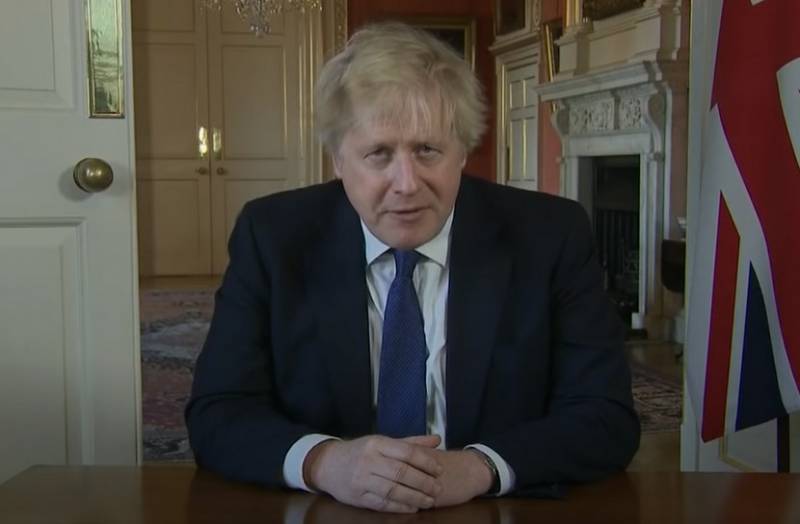 What is happening in Ukraine has nothing to do with NATO. According to British Prime Minister Boris Johnson, the alliance does not intend to participate in the "Ukrainian conflict."
The British prime minister wrote an article for the American edition of the New York Times, in which he stressed that NATO countries do not intend to interfere in what is happening in Ukraine. According to him, Ukraine is not a member of the North Atlantic Alliance and did not have the opportunity to join the alliance in the near future. So the conflict on Ukrainian territory has nothing to do with NATO.
This is not a NATO conflict, and it will not become one
- he said.
Johnson stressed that none of the NATO countries sent combat units to Ukraine, but acknowledged that the UK and other countries are providing military assistance to Kiev. According to him, currently supplies
weapons
and military equipment Kiev is engaged in more than 20 countries.
In January, the United Kingdom was among the few European countries sending defense assistance to Ukraine. Now more than 20 countries are participating in this effort (...) Not a single ally has sent combat troops to Ukraine
- he added.
It is not worth believing Johnson's words that NATO countries did not send combat units to Ukraine. Indeed, officially there are no NATO troops in Ukraine, but no one forbids the West to recruit, arm and send mercenaries there, PMC employees, all the same militants who are recruited in the Middle East and Asia.
As Zelensky said earlier, Kyiv expects at least 16 thousand mercenaries who need to be paid, they don't fight for free. The West also allocates funds for this, as if within the framework of "military assistance." In addition, the pumping of Ukraine with weapons continues. So the words of the British Prime Minister are just a cover for the direct intervention of Western countries in the situation in Ukraine.