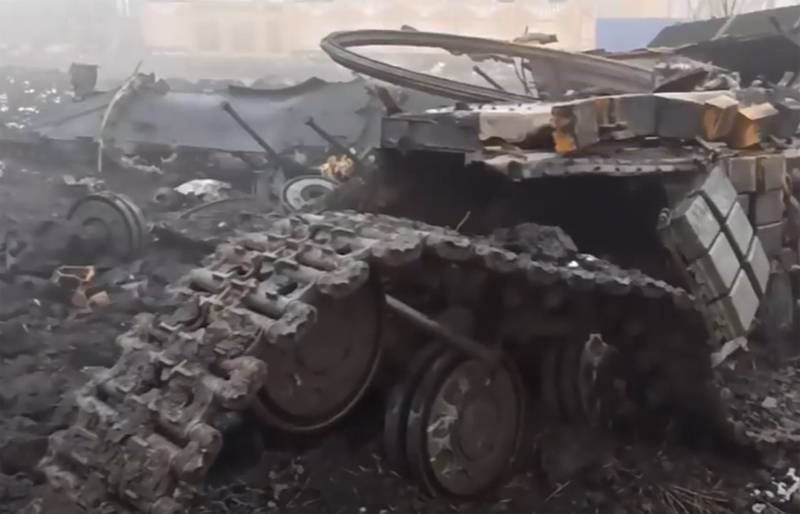 From under Volnovakha, which is located in the ring of units of the People's Militia of the DPR and the troops of the Russian Federation, there are reports of suppression of an attempt to break through the 15th separate battalion of the armed forces of Ukraine. This is the 15th Mountain Assault Battalion of the Armed Forces of Ukraine, which in Ukraine itself was considered one of the most combat-ready and elite units of the Ukrainian army.
This battalion was reportedly completely annihilated by the "Sparta" units of the NM DPR. The flag of the assault battalion of the Armed Forces of Ukraine, which was trying to break through the encirclement, fell into the hands of the fighters of the Donetsk People's Militia. On the flag you can see a wolf grin and an inscription from one of the battalion's mouths.
Information about the liquidation of the 15th mountain assault battalion is confirmed by Russian war correspondent Yevgeny Poddubny. This is also reported by the military project WarGonzo.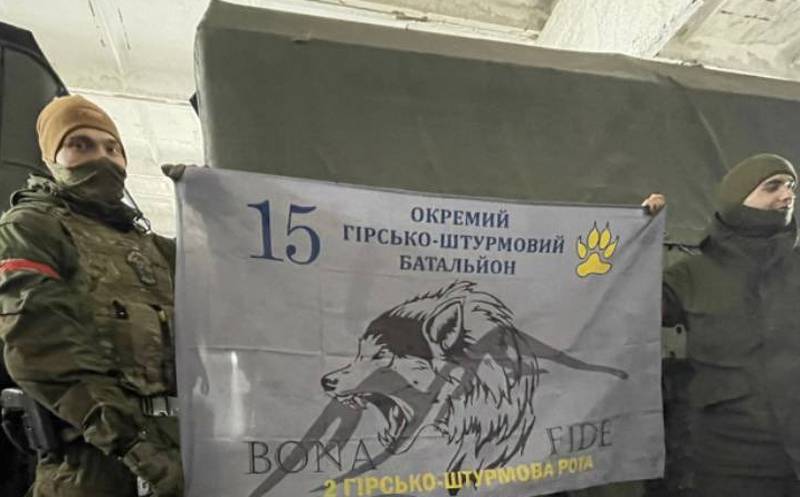 Recall that today Russian troops and NM DPR took control of one of the quarters of Mariupol. This is Old Crimea, which was previously under the control of the national battalions.
Ukrainian troops have lost any opportunity to get out of the resulting boilers both near Mariupol and under the mentioned Volnovakha. All attempts to break through end with the destruction of those trying to break out with a fight.