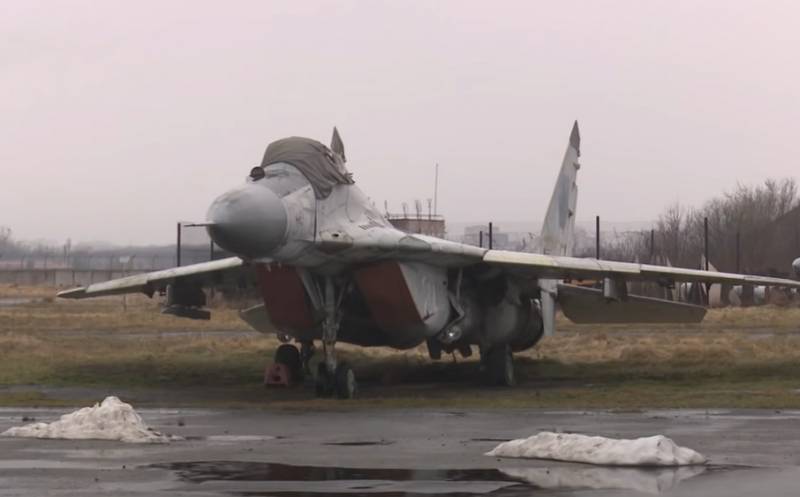 The Russian Ministry of Defense has presented fresh data on the conduct of a special military operation in Ukraine. The Russian offensive continues in several directions, including in the Kiev, Zaporozhye and Kharkiv regions, as well as in the Donbass.
According to Major General Igor Konashenkov, Russian troops used high-precision
weapon
to strike at the airfield of the Ukrainian Air Force in the city of Starokonstantinov. This object is located on the territory of the Khmelnytsky region in the western part of Ukraine. The high-precision strike led to the fact that the possibility of further operation of this airfield, from which the Ukrainian combat
aviation
, including strike and reconnaissance drones, has become at least difficult.
In addition, Russian troops shot down two helicopters of the Ukrainian Air Force in the Kyiv region during the day. We are talking about Mi-8 helicopters. 6 UAVs of the Armed Forces of Ukraine were destroyed, including the Turkish-made Bayraktar-TB2 UAV.
Earlier it was reported about 4 downed Ukrainian Su-27 and one MiG-29 in the Kyiv region. It also became known about the destruction of the Su-25 near the city of Nizhyn.
The total number of destroyed military facilities and pieces of equipment in Ukraine exceeded 2,2 thousand.
The People's Militia of the LDNR continues its liberation actions, inflicting defeat on the Ukrainian troops in various sectors of its advance.