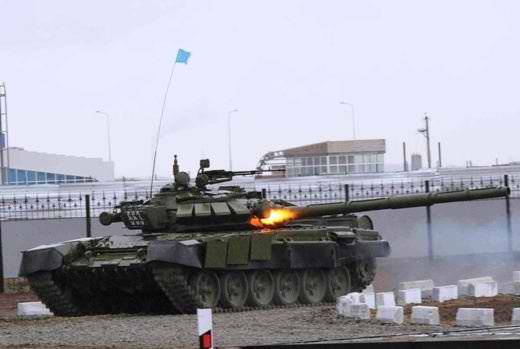 During the IX forum of interregional cooperation of Kazakhstan and Russia, the leaders of JSC NC Kazakhstan Engineering and OJSC Scientific and Production Cooperation Uralvagonzavod signed a Memorandum of Cooperation. According to the press service of "Kazakhstan Engineering", according to the document, the parties will jointly participate in the conversion of armored vehicles of the Armed Forces of the Republic of Kazakhstan into modern BMPT Terminator and TOC-1А complexes.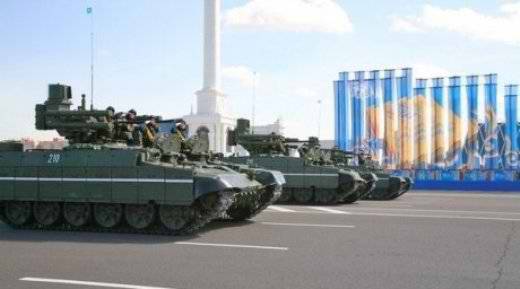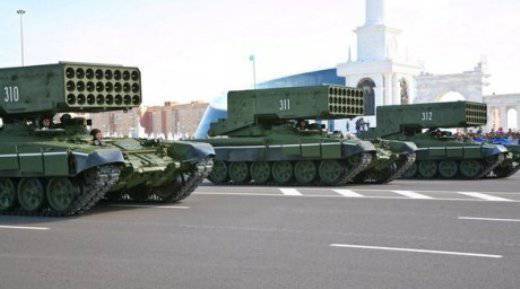 It was previously reported that the Kazakh army purchased three BMPTs and as many heavy flamethrower systems. The servicemen operating the equipment spoke very highly of these combat systems. And therefore, the leadership of the armed forces of the fraternal country went along the most rational path - it was decided to redo obsolete modifications
tanks
T-72, of which there are about a thousand in Kazakhstan, in other models of military equipment.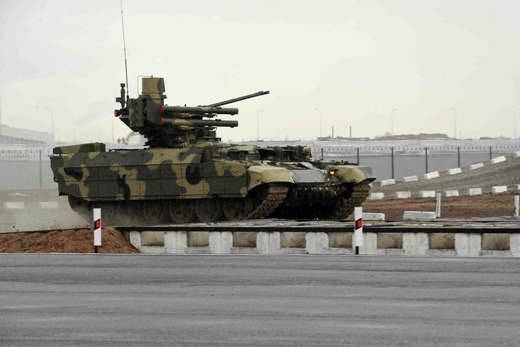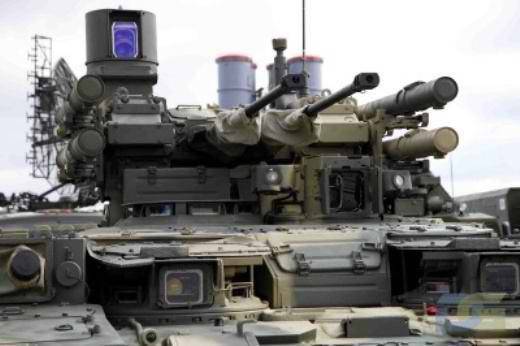 It is not excluded that with time there will be an opportunity to jointly sell TOC, which are also known as "Pinocchio" and "Terminator" in the countries of the CSTO, as well as in foreign countries.
Unfortunately, the information message does not say anything about the modernization of the existing armored fleet with the help of Uralvagonzavod. It is possible that the decision was made to conduct an independent improvement of these tanks.
The T-72 modernized in Kazakhstan was first demonstrated at the KADEX-2012 exhibition held in Astana.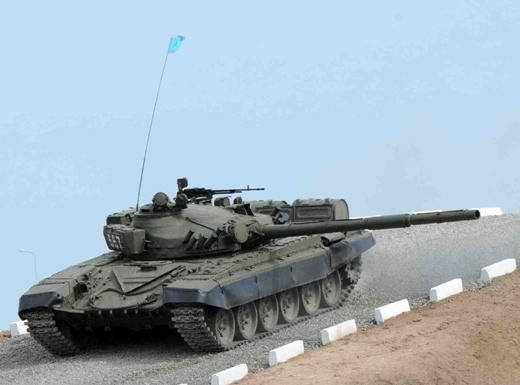 This modernization option outwardly differs from the old versions of seventy-twains in that the tank received dynamic protection (DZ) of the new generation. As the experts noted, the containers of this DZ fit very well, and there are practically no naked places in the frontal projection. differs from the modernized T-72BM supplied to the Russian army.
The side projections of this tank have anti-cummer grilles. Compared with the dynamic protection available in the Ukrainian and Russian versions of the T-72, they are less effective, and they are too close to the rubber-fabric screens. It is believed that this will significantly reduce their ability to resist cumulative anti-tank weapons.
Instead of the old and long-obsolete active-passive night sight, a modern sight was installed, capable of operating in a day / night mode with a thermal imaging channel.
The old gunner's sight TPD-K1, as in the Russian T-72М1, is left as a backup.
The tank commander was able to duplicate the actions of the gunner through the installed monitor, which receives information from the main sight. Anti-aircraft gun installation remained unchanged, it is open. The tank installed new modern communications. Possible installation of air conditioning.
An auxiliary power unit with service systems of impressive dimensions is attached to the stern of the tank.
The tank received a track with rubber pads. The engine, apparently, power up to 840 hp, and with the increased mass of the tank mobility characteristics deteriorated.
The gun remained the old type, and therefore there is no possibility to conduct shooting modern ammunition.