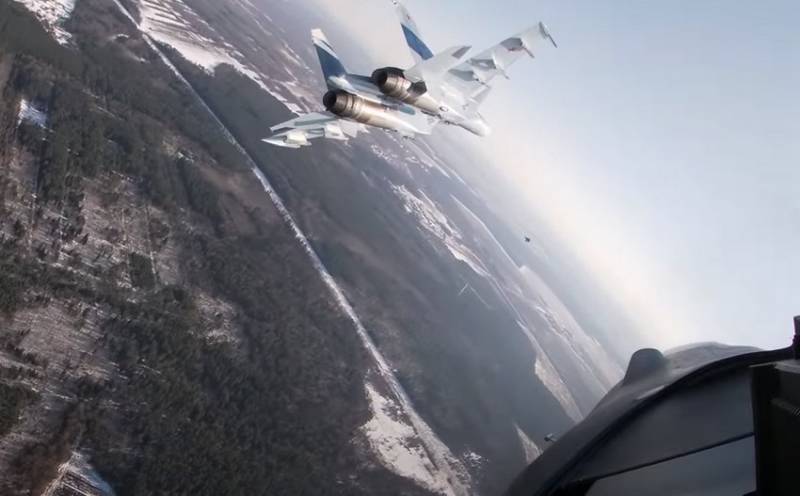 The photo is illustrative
The Russian Aerospace Forces conducted an air battle in the Zhytomyr region, shooting down four Ukrainian fighters at once. This was reported in the Ministry of Defense.
As explained in the military department, Russian fighters shot down four Su-27s of the Ukrainian Air Force in the air, an air battle took place in the Zhytomyr region, no details are given. The anti-aircraft systems of the Russian troops also worked perfectly, landing a Ukrainian Su-25 attack aircraft, one helicopter and one Bayraktar TB2 strike drone. The military did not disclose where it happened and other details.
In an air battle in the Zhytomyr region, four Su-27 aircraft of the Armed Forces of Ukraine were shot down and one Su-25 was shot down by air defense systems in the Nizhyn region. Also, the air defense forces destroyed the Mi-8 helicopter of the Ukrainian Air Force and the Bayraktar TB2 unmanned aerial vehicle.
- declared Konashenkov.
Zhytomyr itself is still under the control of the Armed Forces of Ukraine, today the Russian Armed Forces attacked the warehouses of the Ukrainian army, located just under this city
weapons
long range. According to reports, Javelin and NLAW anti-tank missile systems were stored in the destroyed warehouse.
The Ministry of Defense of Ukraine cites its own data, judging by them, the Russian army has already lost almost all of its equipment and will soon begin to retreat. According to Ukrainian data, during all the days of the operation, the Russian Armed Forces lost: 39 aircraft, 40 helicopters, 269
tanks
, 945 infantry fighting vehicles and armored personnel carriers, 105 guns, 19 air defense systems, 50 MLRS, 2 ships and 3 UAVs.
Unfortunately, we cannot yet tell about all our successes, so as not to disrupt our plans. But believe me, in due time everything will be known
- said the General Staff of the Armed Forces of Ukraine.