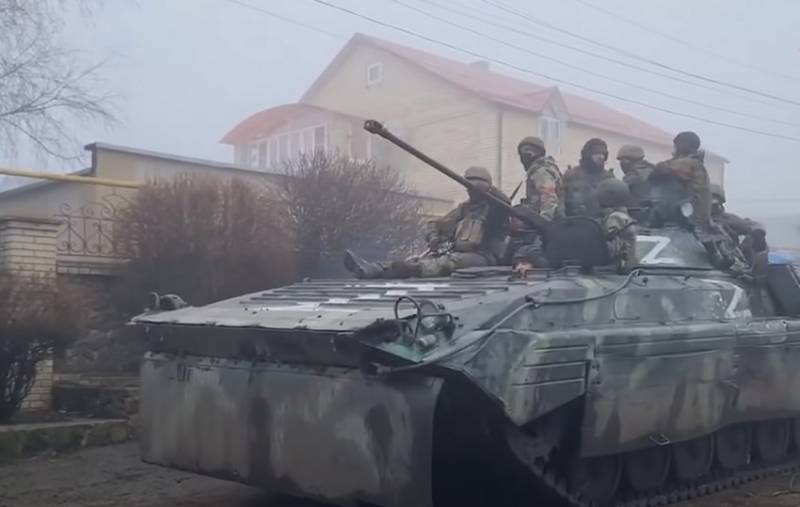 The Russian Armed Forces have resumed their offensive throughout Ukraine. As explained in the Ministry of Defense, hostilities resumed at 18:00.
The "silence regime" declared by the Russian military department, which lasted from 10:00 to 18:00, was used by the nationalist battalions to regroup and strengthen their positions. Very few civilians from Mariupol or Volnovakha were able to use the humanitarian corridors. The nationalists continue to hold the population as human shields. Earlier it was said that 17 civilians managed to leave Mariupol today.
Due to the unwillingness of the Ukrainian side to influence the nationalists or extend the silence, offensive operations have been resumed from 18:00 Moscow time
- said the official representative of the Ministry of Defense Igor Konashenkov.
Groupings of troops of the people's republics also launched an offensive, which also stopped offensive operations during the silence regime. While the troops of the DPR and LPR were in position, the nationalists and the Armed Forces of Ukraine continued shelling the territories controlled by the republics.
The grouping of troops of the Lugansk People's Republic continued offensive operations and captured the points of Golikovo, Nevskoye and Katerinovka. The units of the armed forces of the Donetsk People's Republic took control of the settlements of Zachatovka, Khlebodarovka, Novotatarovka, Calm and Mirnoe. The advance was 7 kilometers
- said in a statement.