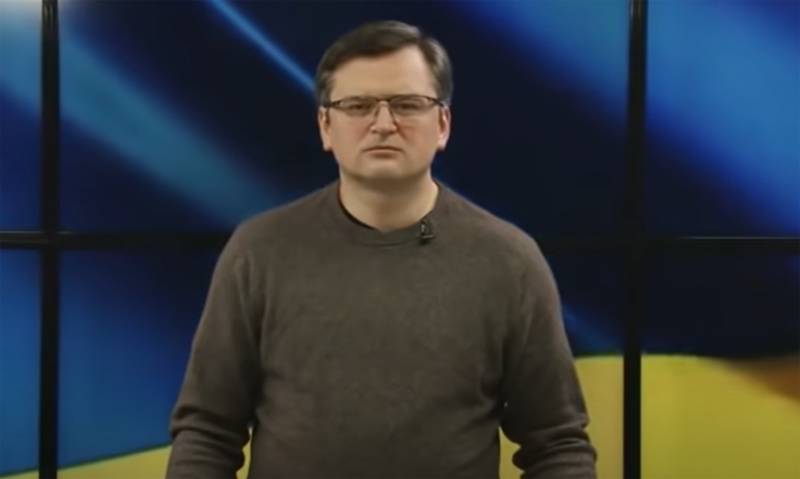 The situation in the country and the attitude of the North Atlantic military bloc towards Ukraine was commented by the head of the Foreign Ministry of Ukraine Dmitry Kuleba. The Ukrainian minister said that the NATO alliance "lost respect" from the Ukrainians.
Kuleba noted that the North Atlantic bloc has all the levers to provide specific military assistance to countries that are not part of NATO. According to the Ukrainian Foreign Minister, Ukraine could be such a country.
Kuleba:
NATO could easily apply a mechanism for providing assistance to non-bloc allies. We could provide direct assistance at the bilateral level. But the alliance, the organization itself, withdrew.
According to the head of the Ukrainian Foreign Ministry, now "the entire Ukrainian people are looking at the NATO alliance and understand that this organization is not at all what they represented in its plan."
Kuleba:
At least at this stage, NATO is not at all the union that we Ukrainians imagined.
Kuleba stressed that with such indifference to the fate of Ukraine, NATO will not be able to gain respect for itself from the Ukrainians and, in addition, has lost what it was.
According to Kuleba, if today the alliance is indifferent to Ukraine, then tomorrow it will turn out that it is just as indifferent to the countries that are its members.
The head of the Ukrainian Foreign Ministry called this a negative precedent for NATO, a loss of credibility "in the eyes of many."