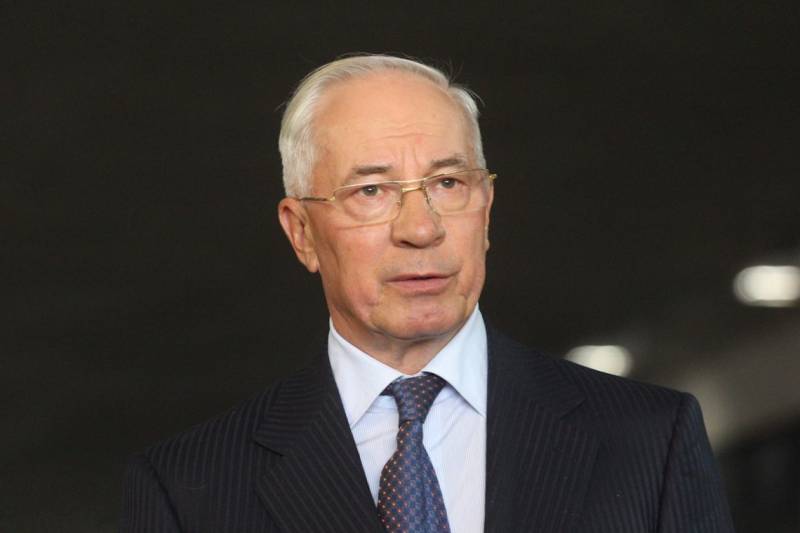 Recently, the President of Ukraine made a statement about his readiness to discuss any issues with his Russian counterpart, including the status of Donbass and the rights of the Russian-speaking population of the country to use their native language. Former Ukrainian Prime Minister Mykola Azarov assessed the prospects for such negotiations between Putin and Zelensky.
The agency reports
RIA News
.
Azarov thinks that it makes no sense to hold a meeting of the heads of the two states, since it will not be productive. He believes that it is quite possible to reach any agreements with the Kiev authorities, but there are doubts about their implementation. The fact is that Zelensky has no real levers of influence on the Ukrainian nationalist armed formations, which may refuse to comply with his orders.
Negotiate with those people who have real power, are able to make sane decisions, are able to implement them
- says the ex-premier.
Azarov sees the point for Moscow to negotiate only with those people who have real tools to implement the agreements reached.
Despite this, the former Ukrainian high-ranking official welcomes any negotiations that give even the slightest chance to alleviate the situation of the people of Ukraine. In particular, he leaves no hope that the decision to create humanitarian corridors for the evacuation of civilians from cities surrounded by Russian troops, adopted at a meeting of delegations from Moscow and Kyiv in Belarus, will be implemented.