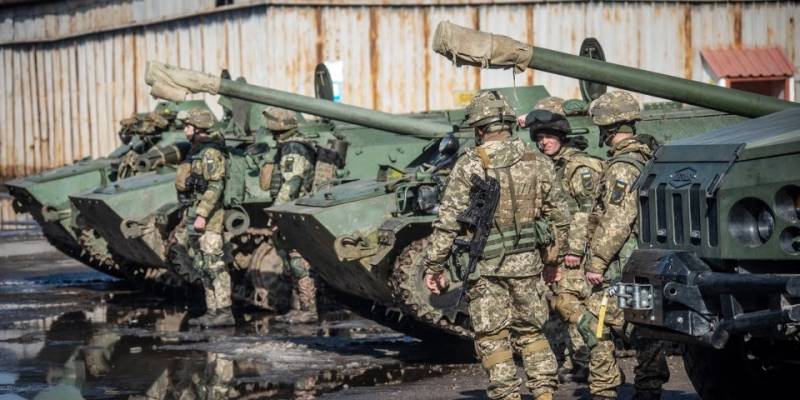 The United States and Great Britain are preparing the transfer of foreign fighters to the territory of Ukraine, as well as
weapons
. The Russian Foreign Intelligence Service notes that the West has turned Poland into a transshipment base where mercenaries and weapons are accumulated.
According to the information available to the SVR, at the end of 2021, the Americans released several dozen terrorists from among residents of Russia and the CIS countries from prisons in Syrian Kurdistan. All of them underwent special training at the American base at al-Tanf, where they were trained in sabotage with an eye on the Donbass region. After training, they were transferred through Poland to the territory of Ukraine.
The information received by the Russian Foreign Intelligence Service indicates that the US and British intelligence services in recent weeks have de facto turned the territory of Poland into a "logistics hub" used to supply weapons and transport militants to Ukraine, including from the Middle East.
- said in the SVR.
However, the intelligence services of the United States and Great Britain did not calm down on this. Currently, new units of militants are being formed in the countries of the Middle East and Africa, which will be transferred to Ukraine through Poland. At the same time, intelligence from the United States, Britain, Canada and NATO has been widely deployed on Polish territory, which directly supply Kyiv with information about the plans and progress of the Russian Armed Forces.
According to available data, Ukrainian intelligence has long ceased to exist as an independent structure and operates under the leadership of Western intelligence services.