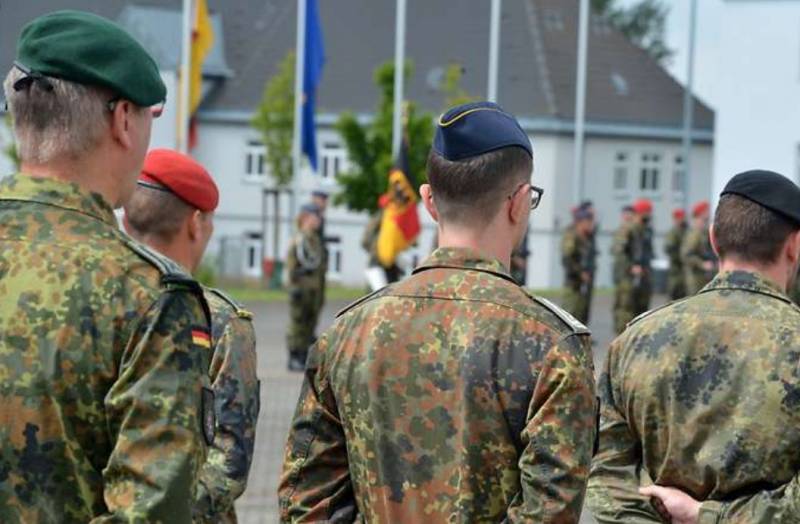 Recently, the sociological service Kantar conducted a survey of the German population regarding the possible prospects for the restoration of military conscription. As it turned out, 47% of respondents support the idea of ​​restoring conscription. 34% of Germans were against compulsory military service, and another 19% refused to answer the question.
In 2011, we recall, the mandatory conscription in Germany was abolished. Berlin followed the example of the "senior" allies in the face of the United States and Great Britain. For many young Germans, the abolition of conscription has become a joy
news
: not everyone dreamed of serving in the Bundeswehr, even in good conditions.
However, the situation began to change rapidly after Russia launched a military operation to demilitarize and denazify Ukraine. The militaristic propaganda that has intensified in Western countries has done its job: many residents of Germany, like other European countries, have believed in the myth of the Russian threat and will now support both an increase in defense spending from the German budget, and a build-up of military potential, and the restoration of conscription for military service.
Although Berlin has not yet officially announced the transition to a conscription or mixed principle of manning the armed forces, there is talk about this. Because of the Russian military operation, there was also talk of conscripting reservists who already have experience in the ranks of the Bundeswehr. In any case, Berlin may decide to restore the conscription system for manning the armed forces, explaining this by the allegedly increased threat of a Russian attack on Europe. At the same time, interestingly, most of the 47 percent of those who spoke in favor of conscription could not decide whether they themselves or their relatives were ready to go to conscription service in the army.