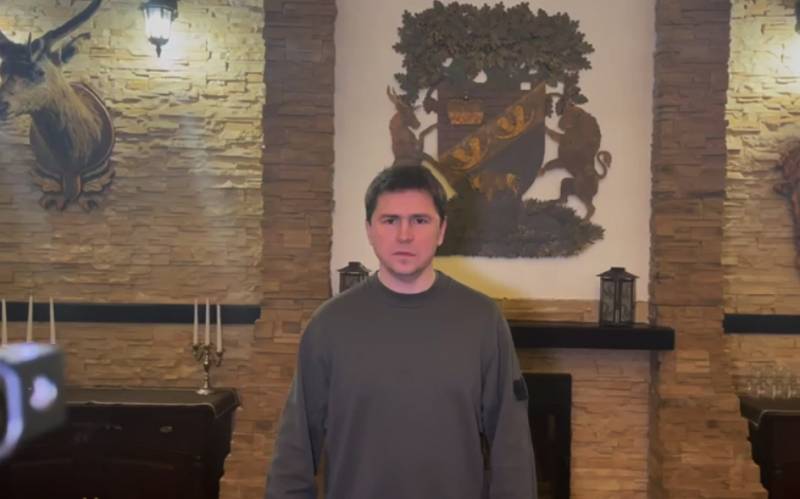 Mikhail Podolyak after the talks in Belovezhya
The negotiations between the Russian and Ukrainian sides, which took place in the Brest region - in Belarus, have ended. Recall that the Ukrainian delegation at first categorically refused to fly to Belovezhskaya Pushcha, apparently believing that Russia was preparing some
historical
revenge" for the agreement on the collapse of the USSR. But in the end, she agreed.
The delegation includes the same persons, including adviser to Zelensky's office Mykhailo Podolyak, Defense Minister Oleksiy Reznikov, head of the Servant of the People faction David Arakhamia.
According to the Telegram channel of the Verkhovna Rada of Ukraine, "the second round of negotiations has ended." In this case, the link goes to the aforementioned Mikhail Podolyak.
In his address, he stated that "the Ukrainian side, unfortunately, did not receive the results that it expected."
Advisor in the office of the President of Ukraine:
The only thing that can be said unequivocally is that we clearly discussed the humanitarian aspect. Now there are many cities in the environment. There is a dramatic situation with food and medicines.
According to Podolyak, the issue of humanitarian supplies to settlements was discussed.
It is also reported that the parties agreed on the 3rd round of negotiations, which should take place before the end of the week.
The first final communiqué was also presented, which states that the parties reached an understanding on the creation of humanitarian corridors for the evacuation of the civilian population, for the delivery of medical supplies and food - with the possibility of a temporary ceasefire in the sectors where the humanitarian operation is being carried out at that time.
It was noted that for this purpose, special communication channels will be created between Russia and Ukraine for interaction in terms of logistics procedures as part of solving humanitarian problems.