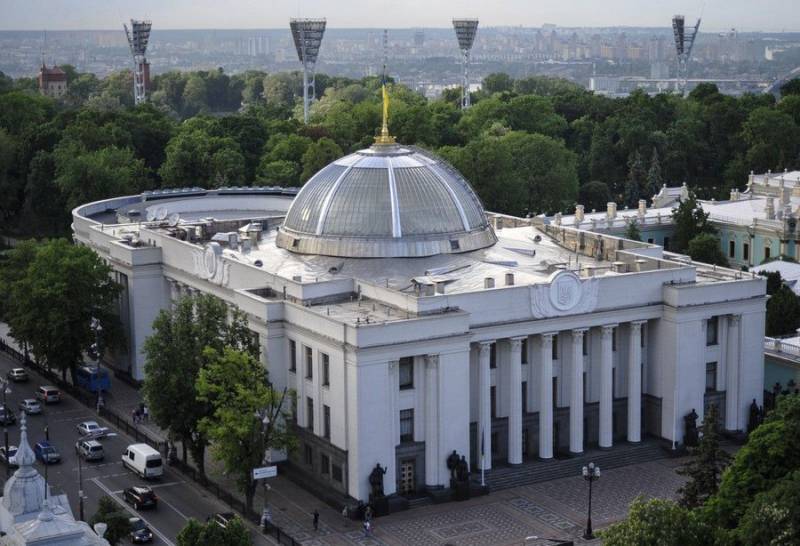 The Verkhovna Rada of Ukraine apparently does not believe in the victories of the Ukrainian army, which President Zelensky declares almost daily, therefore they call on the UN to bring peacekeepers into the country. The corresponding resolution was adopted today by Ukrainian parliamentarians.
The deputies of the Verkhovna Rada, who remained in Kyiv, decided to ask the UN to bring peacekeepers to the territory of Ukraine. The resolution adopted today appeals immediately to all international organizations that the deputies could only remember. In the adopted document, they demand the introduction of peacekeepers in accordance with the resolution of the UN General Assembly of 1950. The corresponding appeal is posted in the Telegram channel.
The Parliament supported the appeal to the UN, the ICRC, the European Parliament, international organizations (...) What the Verkhovna Rada requires from the world community: the introduction of peacekeeping forces into Ukraine on the basis of the Resolution of the UN General Assembly "Unification for Peace" of November 3, 1950
- said in the Rada.
In addition, the Verkhovna Rada deputies are asking the UN Secretary General to become a mediator in the "resolution of the conflict", apparently, their negotiators in the Verkhovna Rada are not very trusted, or do not believe that they will be able to achieve something in the negotiations with the Russian delegation, the second round of which is today began on the territory of Belovezhskaya Pushcha in the Brest region of Belarus.
Meanwhile, the message that the Verkhovna Rada requested the entry of peacekeepers caused a rather active discussion on the Web. Most users express the idea that in this situation, the introduction of UN peacekeepers is not needed, Russian peacekeepers have already entered the territory of Ukraine, which liberate the country from nationalists.