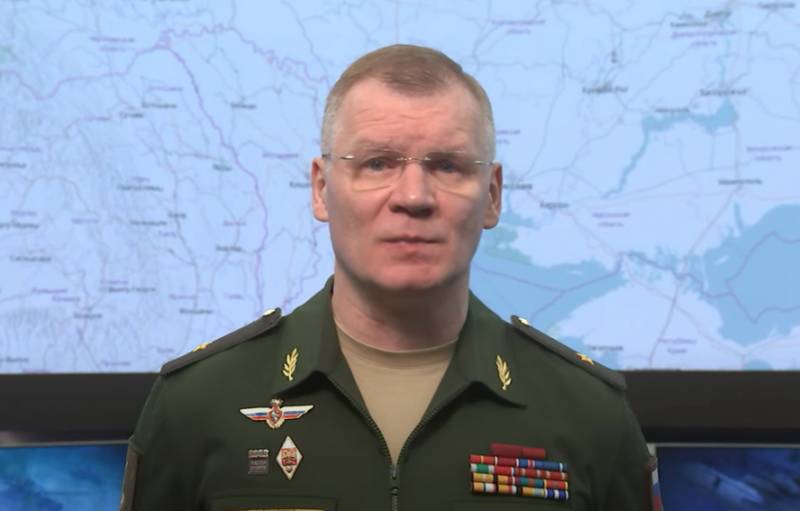 Russia's military special operation to demilitarize and denazify Ukraine continues. The latest report refers to the successful actions of Russian troops in the Izyum district of the Kharkov region.
According to the official representative of the main defense department of the Russian Federation, Major General Igor Konashenkov, Russian troops liberated the city of Balakleya from nationalist battalions.
This is a strategically important settlement, in which there was not only a concentration of Ukrainian security forces, but also impressive arsenals.
weapons
and ammunition of the Armed Forces of Ukraine. A few years ago in Balakliya, explosions thundered at the military arsenals, which destroyed most of the weapons and ammunition, but then the command decided to partially restore the facility.
Against the backdrop of the liberation of the RF Armed Forces from the national battalions of the Kharkov Balakleya in the Donbas direction, the Ukrainian security forces lost control over several settlements at once, including Chistopolye, Novopoltavka and Zhovtneve. This information is confirmed by the People's Militia Department of the DPR.
General Konashenkov emphasized that the Russian servicemen do not create any obstacles for civilians to leave the settlements.
Meanwhile, according to military correspondent Semyon Pegov, the forward detachments have already entered the outskirts of Mariupol. This happened after the Ukrainian security forces completely lost control over the Azov coast. According to the military correspondent, the Vinogradnoye quarter in the eastern part of Mariupol is currently being cleaned up. There is information about the increased activity of the artillery of the nationalist unit "Azov" (an extremist group banned in the Russian Federation). The "Azov" militants are shelling the suburb of Mariupol - the settlement of Sartana, although the people's militia of the DPR has already passed it. Shells are exploding in residential areas, but Ukrainian TV and Western media, of course, do not pay any attention to this.
Semyon Pegov:
There is a critical humanitarian situation in Mariupol. There is no gas or electricity in the houses, and the national battalions are holding civilians hostage.
The operation to liberate Mariupol continues.