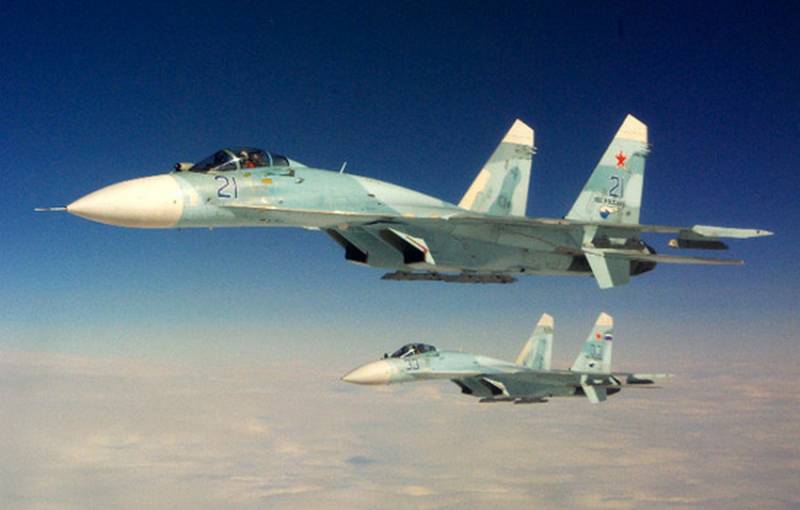 The photo is illustrative
Sweden accused Russia of the alleged violation of airspace. According to the Ministry of Defense of the country, four Russian military aircraft violated the border on Wednesday.
According to the Swedish Armed Forces, on Wednesday, four Russian military aircraft, two Su-27 and Su-24 each, allegedly invaded the country's airspace near the island of Gotland. Since the Swedes are very worried about the safety of this island and call it a "primary target" in the event of "Russian aggression", Jas 39 Gripen fighters were taken into the air. As explained in the Ministry of Defense of Sweden, in "accordance with the plan for preparedness for incidents."
It is noted that the violation was "short-lived", the Russian planes quickly left the airspace of Sweden. However, this incident, according to the country's Minister of Defense Peter Hultqvist, is very "serious" and "unacceptable." The Swedish Foreign Ministry is preparing a note of protest, which will soon be sent to Moscow.
At the same time, Air Force Commander Karl-Johan Edström said that the Swedish border was "locked up", and the Swedish military was in full control of the situation, this was shown by fighter jets that promptly responded to the "invasion".
This shows that our readiness is good. We were there to ensure the territorial integrity and borders of Sweden, we are in full control of the situation
- he said.
Earlier, the Swedish government called the Russian-led operation to demilitarize and denazify Ukraine as the reason for the increase in military spending. In Stockholm, they decided to increase the military budget, as they say, just in case.