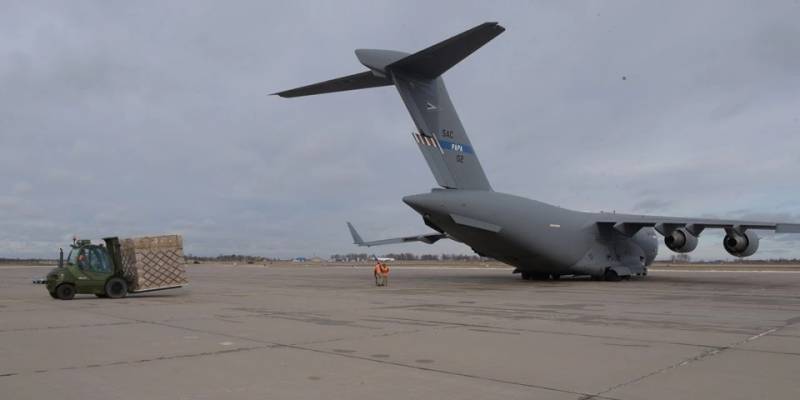 The United States continues to "support" Ukraine, pumping it with weapons. This time, Washington replenished the stocks of spent Stinger MANPADS by the Armed Forces of Ukraine.
According to data voiced by the American press, several hundred American-made anti-aircraft systems have been delivered to Ukraine in recent days. The exact number of MANPADS is not disclosed, but only on Monday, the Armed Forces of Ukraine received about 200 systems. As previously reported, deliveries go through the territory of Poland, military transport aircraft land on the airfield closest to Ukraine, then automobile convoys are formed that deliver weapons to the Ukrainian border. Further, the Ukrainian military are already operating.
The latest deliveries made by the United States also include Javelin ATGMs, the number is not indicated. They were part of a $350 million "massive" aid package approved by Biden and the US Congress after Ukraine's ambassador to the US complained about a catastrophic shortage of anti-tank and anti-aircraft systems.
By the way, the air defense of Ukraine will be replenished with Soviet-made MANPADS, Germany will transfer to the Armed Forces of Ukraine 2700 Strela systems, which were once in service with the GDR army. The decision to reactivate MANPADS and transfer them to Ukraine was made by the German Ministry of Defense in response to the Russian operation to demilitarize and denazify.
Currently, 19 countries provide military assistance to Ukraine. It was this figure that Ukrainian Foreign Minister Kuleba called on Wednesday, saying that there was no talk of surrender, the Ukrainian army was ready to repel "aggression."