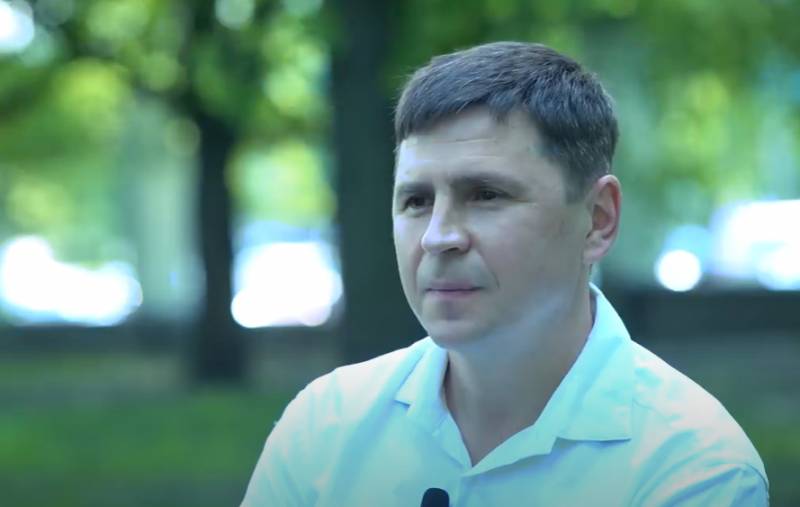 Mikhail Podolyak, representing the negotiating team from Ukraine
The Russian delegation has already arrived on the territory of Belarus for the second round of negotiations with the Ukrainian side. Moreover, the delegation of the Russian Federation is in Belovezhskaya Pushcha.
Even during the first Russian-Ukrainian negotiations, before the news that there would be second ones - moreover, on the Polish-Belarusian border, Military Review published material
"Belovezhye on the contrary"
, which spoke about the prospects for unfolding the situation in a known historical context. The Belarusian Foreign Ministry subsequently reported that the second round of Russian-Belarusian negotiations would be hosted by the Belovezhskaya Pushcha "Hunter's House".
Now the Ukrainian delegation, apparently understanding the very significance of the possible negotiations in Belovezhskaya Pushcha, began to say that negotiations would take place, "but not in Belovezhskaya Pushcha." This, in particular, was stated by the representative of the Ukrainian side, David Arakhamia, who heads the Servant of the People faction in the Verkhovna Rada.
Another representative of Ukraine, Mikhail Podolyak (adviser in President Zelensky's Office), transparently hinted that if the Russian delegation expects the Ukrainian one in Belovezhya, it is unlikely to wait.
Podolyak:
Wait for the real dialogue to start.
Already from these statements, it is clear that for official Kyiv, the main role is played not by the ability to stop what is happening by accepting the basic conditions of Moscow, but rather by
historical
context. This context of Zelensky's representatives (Ukrainian delegation) is frightening.
Apparently, the Maidan authorities are afraid that the symbolic place may somehow affect not only the very course of the negotiations, but also, as they say, their aura and the final result.