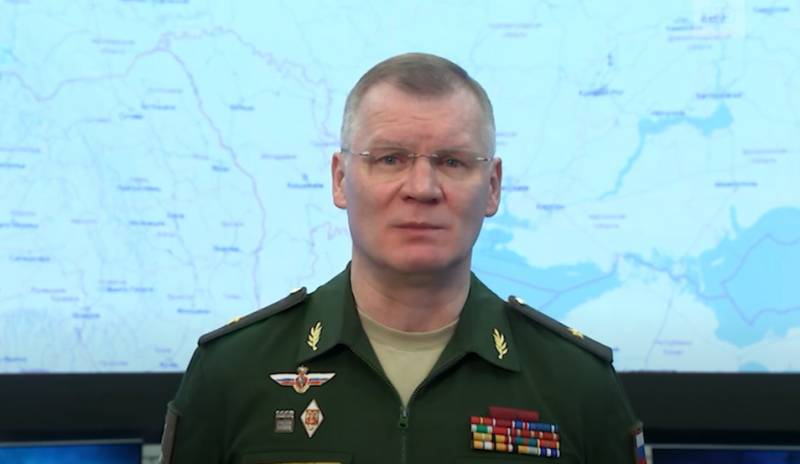 The Ministry of Defense of the Russian Federation confirmed the data that Russian troops today took Kherson under their full control. Earlier, the head of Kherson, I. Kolykhaev, informed that the key objects of the city, including the railway station and the river port, came under the control of the RF Armed Forces.
During the briefing, the official representative of the Russian Defense Ministry, Major General Igor Konashenkov, said that Kherson is under the complete control of the Russian army.
According to Igor Konashenkov, all city services, including public transport, shops, pharmacies, medical institutions, are working as usual.
Igor Konashenkov:
There is no shortage of food or other essential commodities in the city.
It is reported that negotiations are being held between the Russian command and the authorities of the city and region on the further functioning of Kherson's social infrastructure facilities.
The latest report from the Ministry of Defense of the Russian Federation states that the people's militia of the LDNR, continuing to advance in the Donbass, liberated several settlements, including Svatovo and Starobelsk.
Igor Konashenkov:
Since the beginning of the special military operation in Donbass, the depth of advance has been 75 km.
In the Donetsk region, several Ukrainian units at once abandoned further hostilities, laying down
weapon
.
In total, since the beginning of the special operation, more than 380 Ukrainian military installations and military equipment have been destroyed, including more than XNUMX
tanks
, armored personnel carriers and infantry fighting vehicles, 62 MLRS, dozens of aircraft, helicopters and UAVs.