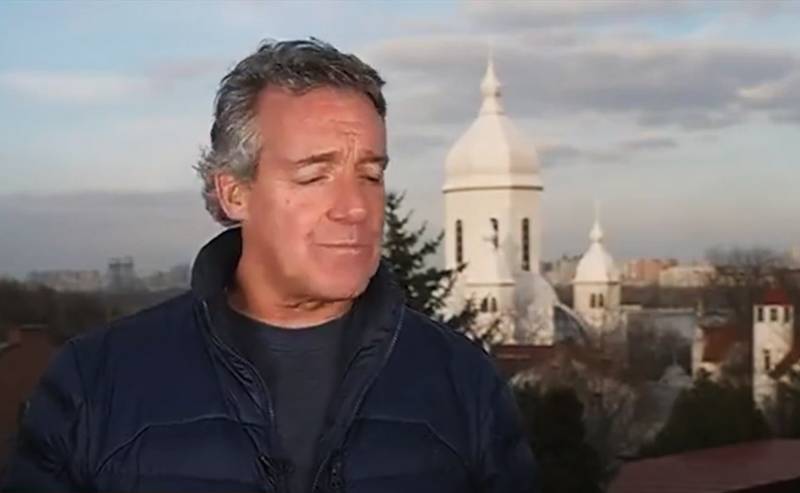 CBS News reporter Charlie D'Agata, who currently works in the capital of Ukraine, made a rather eloquent remark during the report, calling Ukraine a more civilized country than Afghanistan or Iraq.
Thus, the belonging of a state to the US control system in Europe for an American reporter is a reason to declare this state as belonging to a "higher level civilization." If these are not signs of segregation that is being promoted by the American media, then what is? ..
Recall that the US-led coalition invaded Iraq in 2003 under the pretext of destroying a chemical
weapons
. As it turned out later, there were no chemical weapons in Iraq, and the Americans admitted that this was a mistake. As a result of this "mistake", a completely successful country was almost completely destroyed, moreover, it was the remnants of the defeated Iraqi army that later formed the backbone of the ISIS terrorist group banned in Russia.
In Afghanistan, the Americans and their NATO colleagues have been conducting military operations "against terrorists" for twenty years, which eventually led to an increase in terrorist activity around the world, an increase in drug production in the country and a sharp drop in the living standards of the population of Afghanistan. As a result, after the increase in military activity of the Taliban terrorist movement banned in Russia in August 2021, American troops were forced to urgently evacuate their armed forces, diplomats and local specialists who worked with the American army.
One can talk about the losses among the civilian population of both countries for a long time, it is enough to recall the well-known facts of attacks by American helicopters and drones on wedding processions, the use of prohibited weapons such as white phosphorus, and numerous executions of civilians.
It is worth noting that the situation with Mr. D'Agata continued, the reporter was forced to apologize for his words, noting that he simply wanted to "convey that Ukraine has not seen such fierce fighting as in other countries." And why didn't the American reporter mention who unleashed these fierce battles, why didn't he remind him of the US invasions of the same Iraq and Afghanistan.
Unfortunately, the American reporter is being disingenuous here too. He should have been reminded of the fate of Iraqi Mosul, which was turned into ruins by the US army with carpet bombing.