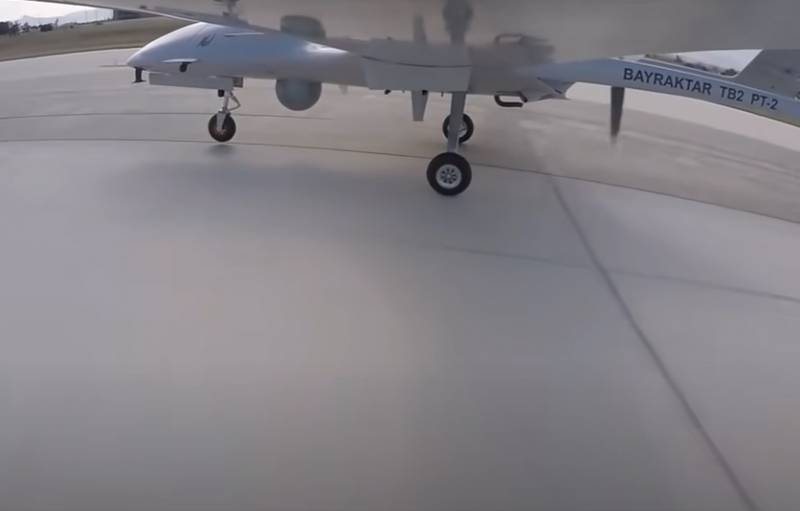 The more deplorable the situation is for the Ukrainian troops and nationalist armed formations, the more absurdities and fakes the Ukrainian media post. As Voennoye Obozreniye has already reported, during the first few days of the Russian special operation in Ukraine, the Ukrainian "media" formed a myth about a certain "air ace", who allegedly shot down "2 Russian aircraft" in 3-20 days. This fake was replicated more than actively, and frames from a computer game were attached as "evidence". This was noticed even in the Western media, including the British BBC.
Now in Ukraine, as they say, they have blinded a new fake. It began to be distributed by the head of the city of Sumy, D. Zhivitsky, one of those who stand behind the order to mine exits from the city. A post appeared on his pages, where he claims that with the help of one Bayraktar drone, as many as "200 units of Russian military equipment" were allegedly destroyed. At the same time, "100 units of them (and this is mainly
Tanks
and armored personnel carriers), according to the "mayor" of Sumy, was destroyed on the territory of about 2 km.
For people with brains clouded by Maidan "overcomes", such reports are like a balm for the soul. But for them, as well as for Zhivitsky himself, the problem is that in order to destroy such a quantity of equipment in the mentioned territory, dozens of sorties of an attack drone are needed, and even taking into account the fact that military equipment will always be in the same positions, "waiting" , when one drone will again be equipped with ammunition and again fly to the "place".
At the same time, the Armed Forces of Ukraine previously stated that Russian equipment in the north-east of the country was "destroyed" by the Javelin ATGM.
Recall that the payload of one UAV Bayraktar-TB2 is about 50 kg.