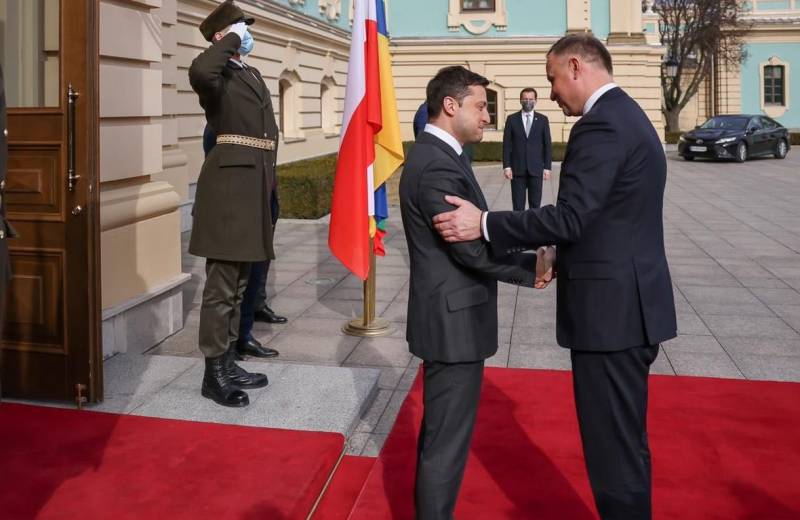 Poland will not send any planes to Ukraine, all
aviation
equipment of the Polish Air Force is located on the territory of the country and is not used in Ukraine. This was stated by the President of Poland Andrzej Duda.
The Polish president quickly reacted to the emerging
news
on the transfer of 28 MiG-29 fighters to Ukraine from the presence of the Republic's Air Force, stating that Ukraine would not receive any aircraft, all equipment remained in Poland. He explained this decision by the fact that Poland is not a party to the conflict in Ukraine, and Ukraine is not a member of NATO. Instead, he expressed another word of support to Zelensky.
We do not send our planes, otherwise it would mean the inclusion of NATO in the conflict. NATO is not a party to the conflict. Our planes currently do not fly in Ukraine
Duda said.
Earlier, the sending of MiG-29 fighters to Ukraine was denied in Bulgaria, stating that the air forces of the republic themselves "have nothing to protect their airspace, and then take and lay out the planes to Ukraine."
So the statements about the transfer of 70 aircraft to Ukraine from the presence of the air forces of three countries is another fake launched by Zelensky and his team.
Another refusal came from Britain, they refused to close the sky over Ukraine to neutralize Russian aviation. As Prime Minister Boris Johnson said, an attempt to close the skies would lead to a direct confrontation with Russia, and this is not what anyone in Europe wants. So, as in the case of Poland, in the UK they conveyed words of support to Zelensky and promised to supply even more
weapons
.