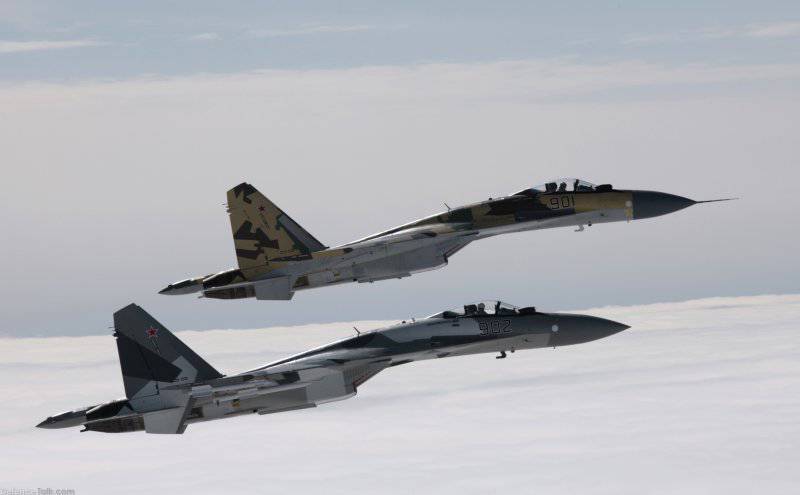 At the aerodrome of the Irkutsk Aviation Plant, a branch of Irkut Corporation OJSC (part of UAC), flight tests of Su-30SM multi-role fighters developed by Sukhoi Design Bureau and intended for the Russian Defense Ministry continue.
As already reported, on September 21, the first Su-30CM made its first flight.
According to a joint press release from the Irkut Research and Production Company and the Sukhoi company, on September X, a second fighter joined the flight tests. The flight lasted 25 hour 1 min. and passed without comment. The plane was piloted by test pilots of the Sukhoi Design Bureau:
- crew commander - Sergey Kostin, test pilot of 1 class;
- navigator - Pavel Malovechko, honored test navigator of the Russian Federation.
The Su-30CM multipurpose super-maneuverable fighter is a further development of the Su-30MK family of combat aircraft. Experts of the Sukhoi Design Bureau have adapted the fighter to the requirements of the Russian Air Force in terms of radar systems, radio communications and state identification, ejection seat and a number of support systems. Also made changes to the composition of weapons.
The contract for the supply of 30 multi-purpose Su-30CM fighter aircraft to the Russian Federation Air Force in the period up to 2015 was signed by the Russian Ministry of Defense and Irkut Corporation in March 2012.