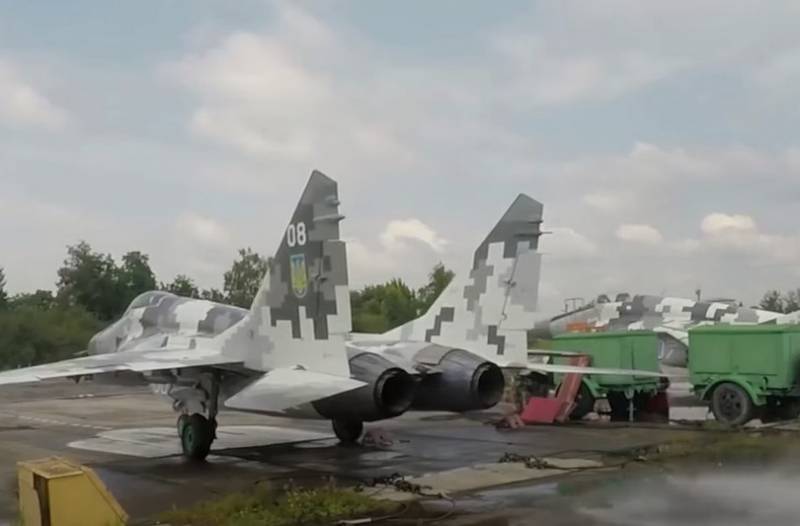 Despite the loss of the entire fighter
aviation
, Ukraine intends to win "air superiority" and oust Russian aircraft from the country's airspace. As stated in Kyiv, Europe is transferring its aircraft to Ukraine.
The press service of the Naval Forces of Ukraine reported that three EU countries are allegedly transferring combat aircraft to Ukraine. Judging by the publication on Facebook, the Ukrainian Air Force, which lost all the aircraft during the operation to demilitarize and denazify Ukraine, carried out by the Russian Armed Forces, is being revived again. Bulgaria, Poland and Slovakia are transferring 70 combat aircraft to Ukraine.
According to the Ukrainian Navy, the air force will be replenished with MiG-29 and Su-25 from the presence of the air forces of these countries. It is reported that Bulgaria is transferring 16 MiG-29 fighters and 14 Su-25 attack aircraft to Ukraine, Poland - 28 MiG-29 aircraft, Slovakia - 12 MiG-29. At the same time, there is a feeling that the numbers are taken simply from Wikipedia, because they do not reflect the real state of affairs. In fact, out of 12 MiG-29s in Slovakia, only 4 fly, Polish MiGs have long served their time and how many of them are actually in combat readiness is unknown.
However, Kyiv does not care about this issue, they have already stated that the Ukrainian pilots, left without their fighters, allegedly went to Poland, from where "new" fighters and attack aircraft will take off in the near future. They should also be based in Poland, take off from there, carry out combat missions and return to Polish territory.
70 aircraft for the Ukrainian army! Our partners are handing over the MiG-29 and Su-25 to us! If necessary, they will be able to be based on Polish airfields, from which Ukrainian pilots will perform combat missions.
- said the press service of the Navy.
Earlier, EU High Representative for Foreign Affairs and Security Policy Josep Borrell said that the EU intends to supply military aircraft to Ukraine as part of military assistance. Didn't deliver, but only intends to deliver. But for Zelensky and his team, this is not important, the most important thing is to loudly declare another "victory" over Russia.