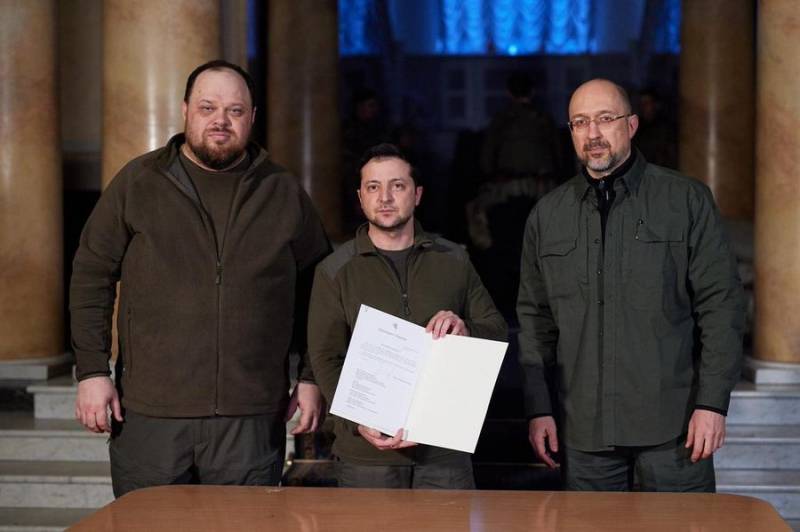 US and Europe continue to pump up Ukraine
weapons
, declaring that this will help "establish peace". Deliveries will be made through Poland.
The EU countries agreed on the supply of lethal weapons to Ukraine in the amount of 450 million euros. Moreover, all arms deliveries will be paid for by the so-called European Peace Fund. The weapons will go to Ukraine through the territory of Poland; the EU has not yet come up with other ways. This was announced on Sunday by the main organizer of anti-Russian sanctions, Josep Borrell.
After the news that arms supplies to Ukraine would be paid for by the European Union, many countries immediately expressed a desire to supply weapons to the Ukrainian army.
Thus, Slovenia announced the transfer of Kalashnikov assault rifles, ammunition and protective helmets to the Armed Forces of Ukraine. There is no information on the number of weapons and helmets. Norway has decided to send up to 2 M72 anti-tank grenade launchers to Ukraine, as they said in Oslo, "to protect the country from Russian attacks." Canada joined the supply, announcing the shipment to Ukraine of anti-tank systems, as well as bulletproof vests, protective helmets and binoculars.
Spain, which refused to transfer weapons to Ukraine directly, decided to supply weapons through the European Peace Fund. Which one has not yet been named. Earlier, Madrid sent 20 tons of helmets and body armor to Kiev.
On Monday, it became known that military transport aircraft of NATO countries began to land at Polish airfields and unload weapons planned for delivery there. Then it follows by land transport to the Ukrainian border, where it is transferred to the Ukrainian military. It is noted that only 100 km from the unloading airfield to the border.