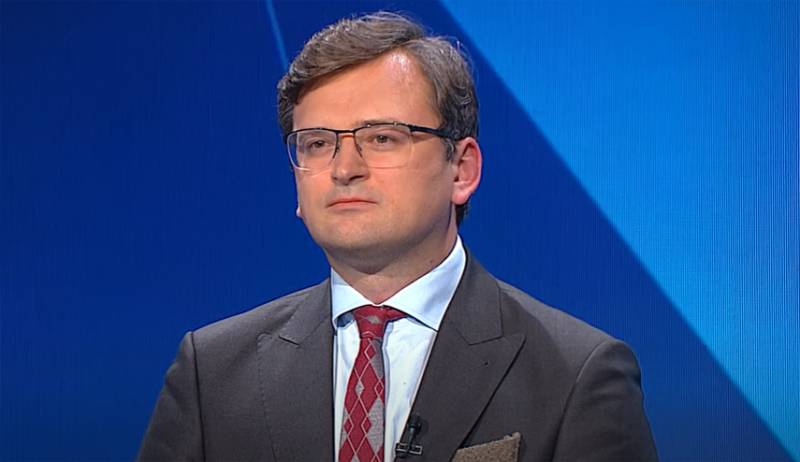 The head of the Ukrainian Ministry of Foreign Affairs held regular talks with the US Secretary of State. At the same time, each such negotiations actually fit into the following paradigm: in order for Ukraine not to end up out of American control, the United States must invest even more in it. In fact, there is a typical blackmail going on, and Washington actually got itself into this position. After all, completely losing control over Ukraine, as happened with Afghanistan just a few months ago, will be an additional reputational blow for the US administration.
In a telephone conversation with Anthony Blinken, Ukrainian Foreign Minister Dmitry Kuleba said that "the sanctions imposed on Russia are not enough." According to the head of the Ukrainian Foreign Ministry, "Ukraine is still under attack from Russia, and Russia is still holding its troops on Ukrainian territory."
Kuleba:
We strive for peace. And we need more sanctions against Russia, we, Ukraine, need more
weapons
.
In response, the head of the US State Department said that Ukrainian concerns are understandable. Blinken pointed out that "additional" anti-Russian sanctions are being worked out, as well as issues of supplying new arms to Ukraine are being considered.
Earlier in the United States and Britain, it was noted that in connection with the receipt of Russian
aviation
dominance in the airspace of Ukraine, the supply of weapons and ammunition by air is excluded. They announced the "land option". In this regard, there is a high probability that weapons can be delivered to Ukraine in ordinary vans or as part of freight trains from, for example, Poland.