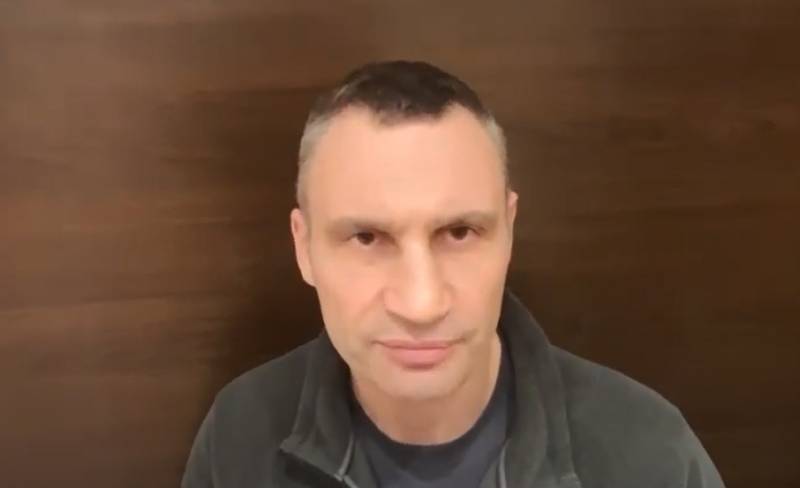 The Kyiv mayor's office headed by Vitali Klitschko continues to be distinguished by more than strange orders. If the other day Klitschko, who had already moved to the basement, said that all civilians who appeared on the street from 5 pm to 8 am in the capital of Ukraine would be automatically considered saboteurs, now there are opportunities to get on the "sabotage" list thanks to a new initiative Kiev mayor's office clearly has more citizens.
The Kyiv city state administration informed all drivers that if their car appears on the public transport lane, then in this case it will be considered as a vehicle of sabotage groups.
Press service of KSCA:
The response from the power structures in this case will be appropriate - as with saboteurs.
According to the Kiev mayor's office, military equipment, ambulances, vehicles with special cargoes can currently enter the allocated lane for public transport (in addition to public transport itself).
At the moment, Kyiv is flooded with Ukrainian military equipment. Armored vehicles, including infantry fighting vehicles, as well as MLRS, air defense are located directly in residential areas.
At night, in the north of Kyiv, there was shooting with explosions. It was reported that allegedly there was a battle with Russian special forces. When it began to dawn, it turned out that there were no "Russian special forces" in residential areas, and the shootout was going on between several groups of people who had received automatic weapons the other day.
weapon
, and members of the National Guard of Ukraine. In such a situation, the Ukrainian command and representatives of the authorities (of those who remained in the country) use the following trick: they present their own citizens (including those whom they themselves uncontrollably armed) as "Russian saboteurs". If these are "Russian saboteurs", then how was it allowed that the local authorities themselves handed out machine guns with ammunition into their hands ... The Maidan authorities leave these questions unanswered - for obvious reasons.