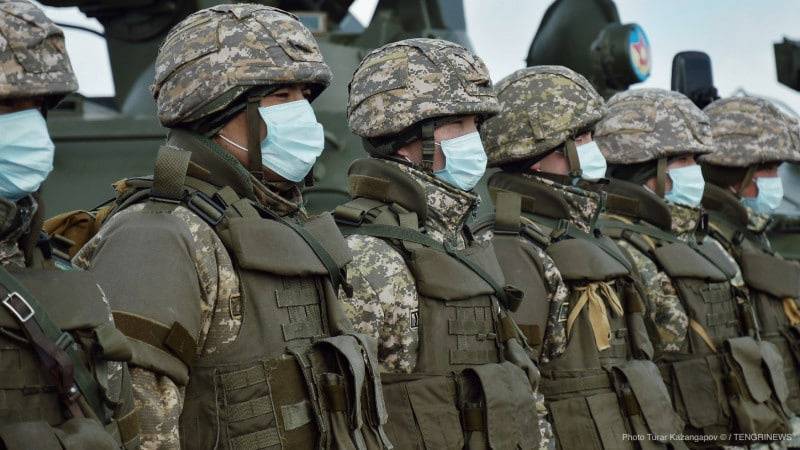 Kazakhstan has not planned and does not plan to send its military personnel to Ukraine, and there have been no requests to send Kazakh armed forces to other countries. This was stated in the Ministry of Defense of the country.
The military department of Kazakhstan commented on the multiple fakes that appeared on the Web, which claim that Kazakhstan intends to send its troops to the territory of Ukraine. The Ministry of Defense denied this information, calling it unreliable and spreading an official statement on this topic.
The information disseminated on social networks regarding the alleged deployment of Kazakh military personnel to Ukraine does not correspond to reality. A request to send Kazakhstani military personnel to Ukraine or any other country has not been received, respectively, and is not being considered.
- stated in the text of the statement.
Attention is drawn to the fact that all measures to increase combat readiness are carried out in a planned manner and have nothing to do with the ongoing events in Ukraine. It is emphasized that the distributors of fakes use planned events for their publications, passing them off as preparing troops for dispatch.
It is noted that since February 25, the Ministry of Defense of Kazakhstan has been carrying out a planned movement of military equipment from the western regions to the south of the republic for repair work. The transfer is carried out by rail, which is issued for the transfer of troops to Ukraine.