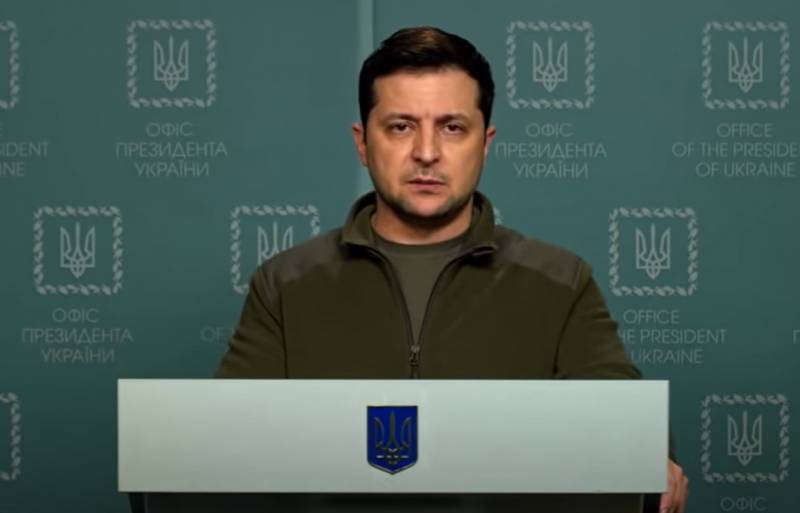 There are reports that Vladimir Zelensky left the territory of Ukraine. Such reports are distributed by the monitoring group UKR-OSINT. Based on published data, Zelensky is not located not only in Kyiv, but in general on Ukrainian territory. Earlier it was reported that he was evacuated from the Ukrainian capital to Lviv, and against the background of pre-recorded videos in front of his capital residence. Since then, Zelenskiy has not posted any selfie videos on his social media accounts.
On his Twitter account, Zelensky said at night that he had spoken on the phone with Ursula von der Leyen, who promised Ukraine military and macro-financial assistance. The only question is, where exactly, to whose specific accounts will this "aid" be sent? To the accounts of US-controlled Ukrainian intelligence agencies that carry out cyberattacks and flood social networks with bot messages with fake data?
According to the mentioned monitoring service, Zelensky and his family are in one of the NATO countries.
According to some reports, the evacuation of the Ukrainian president was carried out through the Polish border.
If the information about Zelensky's flight abroad really corresponds, then it turns out that the centralized power in Ukraine has ceased to exist. Zelensky himself, a few hours ago, was noted by a message on the network that "the fate of Ukraine will be decided within the next XNUMX hours." Zelensky made this statement after negotiations with Boris Johnson. However, he did not explain exactly what he meant. Or it was about his fate, and not about the fate of Ukraine.