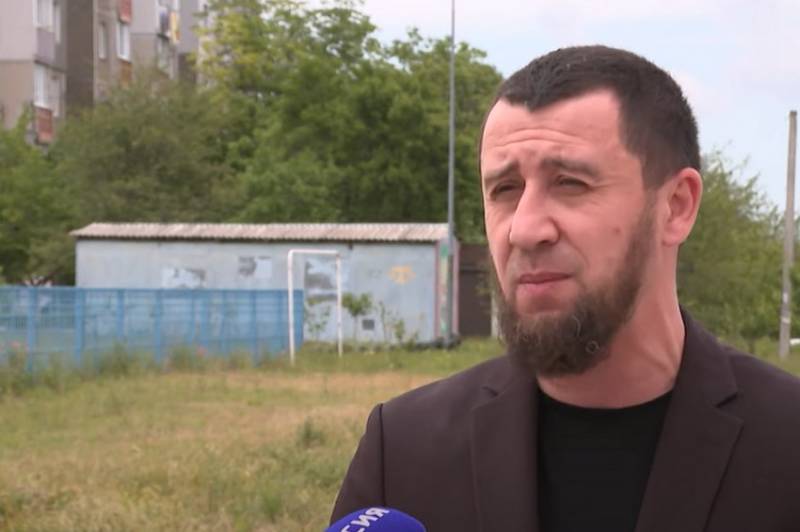 The people who organized the blockade of Crimea should be brought to justice, so it is necessary to take measures to detain them. This was stated by the head of the regional national-cultural autonomy of the Crimean Tatars, Eyvaz Umerov, in his address to Kadyrov.
The Crimean Tatars appealed to the head of Chechnya, Ramzan Kadyrov, with a request "not to lose sight" and to help detain the organizers of the blockade of the peninsula in Ukraine. We are talking about members of the so-called "Mejlis of the Crimean Tatar people" * (banned in Russia as an extremist organization) Refat Chubarov, Lenur Islyamov, Mustafa Dzhemilev, and several other "Mejlis members" who have repeatedly loudly announced the organization of these very blockades, and also "peace marches" to the Crimea.
I would like to separately address the head of Chechnya, Ramzan Akhmatovich Kadyrov. I beg you not to lose sight of and take measures to detain the main Nazis from among the representatives of the "Mejlis" who fled the Crimea in 2014
- declared Umerov.
The head of the Crimean Tatar autonomy emphasized that it was these people who were guilty of organizing the water, energy and food blockade of the peninsula and should be held accountable for this. By the way, in relation to the "top" of the "Mejlis"*, sentences were pronounced in absentia by a Russian court, all of them were sentenced to various terms of imprisonment. So if they are caught, they will not stand on ceremony for a long time, they will read the sentence and send them to a penitentiary to serve their sentence.
Earlier, Kadyrov posted several videos on his Telegram page with fighters from Chechen units participating in the operation to demilitarize and denazify Ukraine. According to unverified information, the Vostok battalion may be in the Mariupol region.